RHS Garden Wisley: 7 gorgeous plants in flower now
0
Written by Lisa on 21st Mar 2012 in
Inspiration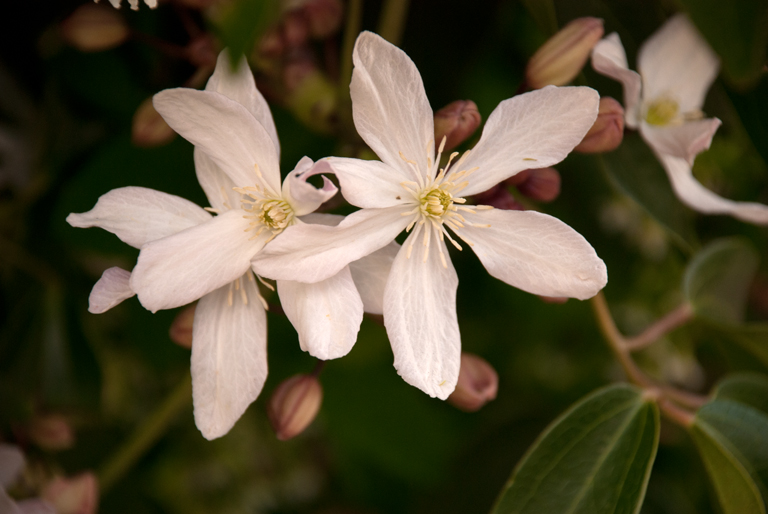 I popped into Wisley yesterday to make a visit to the Lindley library – I have been working on my project in France and I wanted to look up a few things about Japanese style gardens so that I can work on one of the areas near the house.  If you're a member of the RHS you are also entitled to join the library, it's a great resource for all things garden related.
Although I didn't have very long to walk around the garden, I did have time to take some pictures of some of the gorgeous shrubs and trees that are in flower there.  There were various Prunus trees in flower, the buds of this Prunus pendula 'Pendula Rosea' tree were just opening up – a gorgeous tree with weeping branches…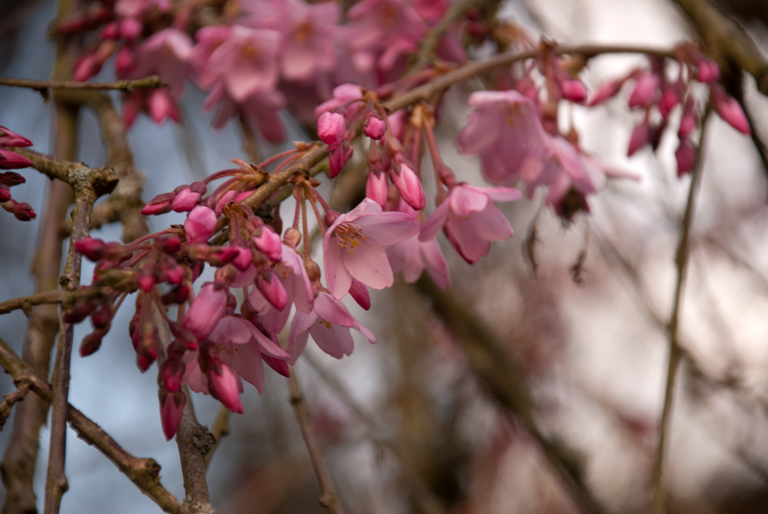 Prunus incisa 'Kojo-no-Mai' (below) is a flowering shrub with pinkish buds that open into white flowers on the bare branches – you can just see the new leaves appearing too…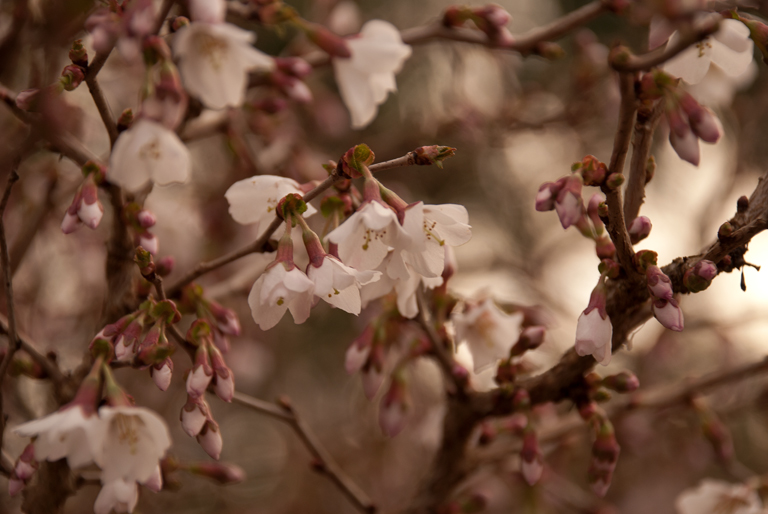 And the pale pink flowers of this young Prunus cerasifera 'Nigra' looked wonderful against the dark young leaves that are just starting to appear…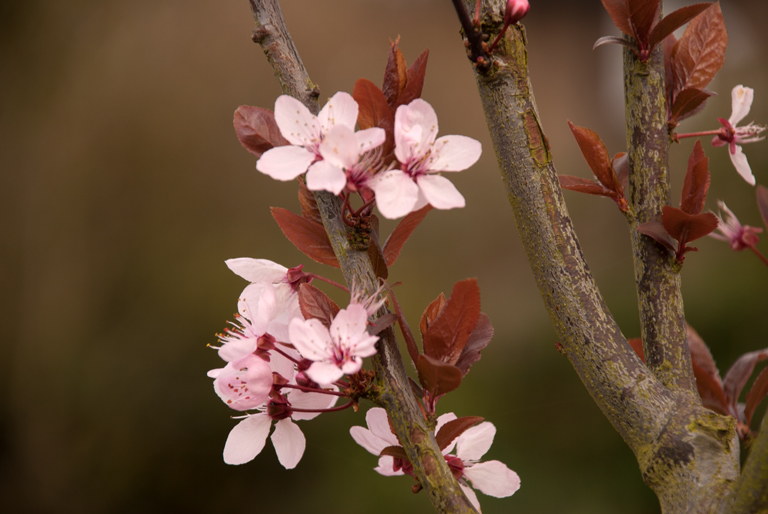 Many of the Magnola trees were in flower but sadly some of the flowers were brown due to frost damage.  This Magnolia x Loebneri 'Merrill' however looked stunning, I think perhaps because it was amongst other trees so perhaps these have provided some protection.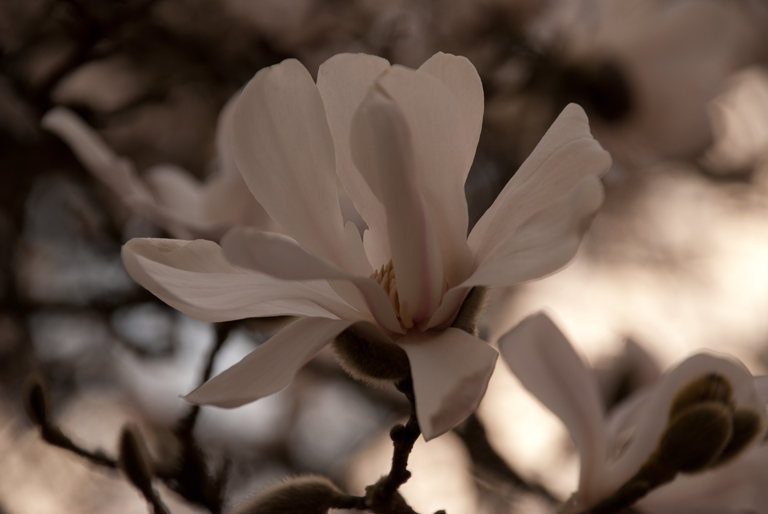 There were two stunning flowering shrubs too.  The Edgeworthia chrysanthia aganst the wall of the house was gorgeous and the smell absolutely intoxicating…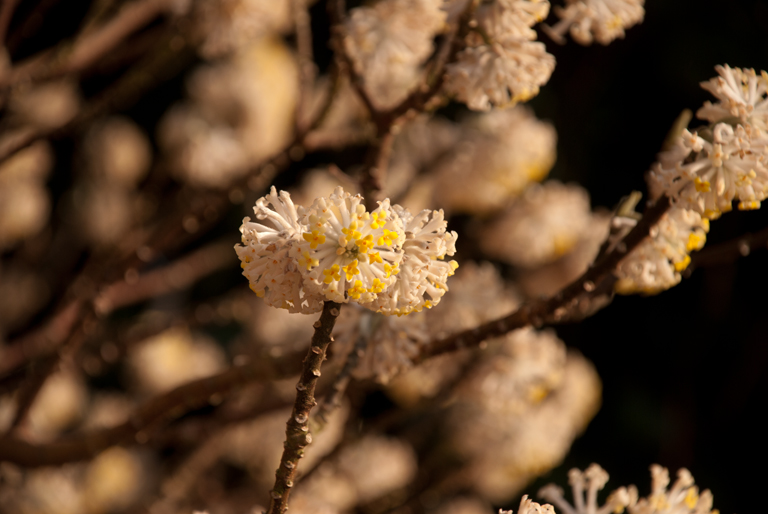 …and the long clusters of elegant flowers on the Stachyurus praecox were beautiful…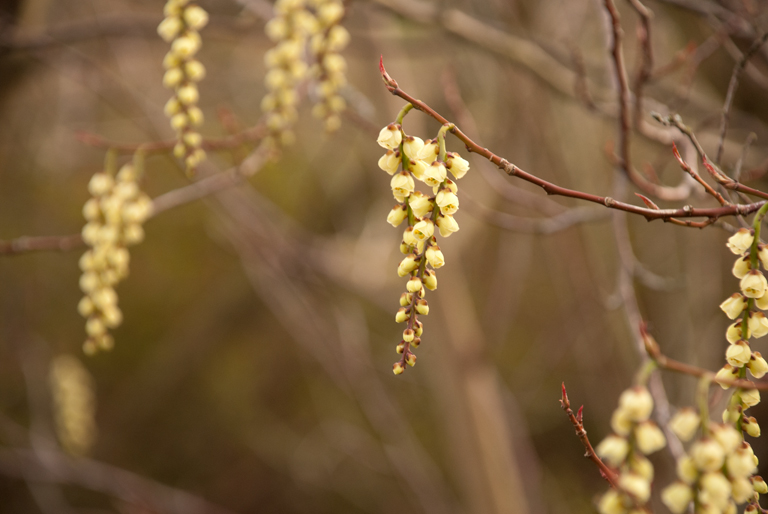 There's just so much to see at this time of year.  The Spring bulbs were looking gorgeous and I know that there are other wonderful flowering shrubs further into the garden.  I wish I'd had more time to walk round the whole garden, but I hope these pictures have at least got the juices flowing for the spring time to come.
(Photos: Lisa Cox)