RHS Hampton Court 2016: My pick of the Summer Gardens – Part Two
0
Written by Lisa on 7th Jul 2016 in
Inspiration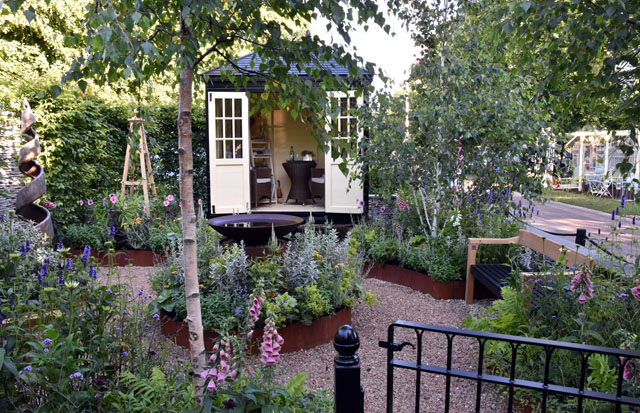 My pick of the Summer Gardens continues today with three more inspiring spaces.  The first is CCLA's "A Summer Retreat" which was inspired by the ethos of the Arts and Crafts Movement.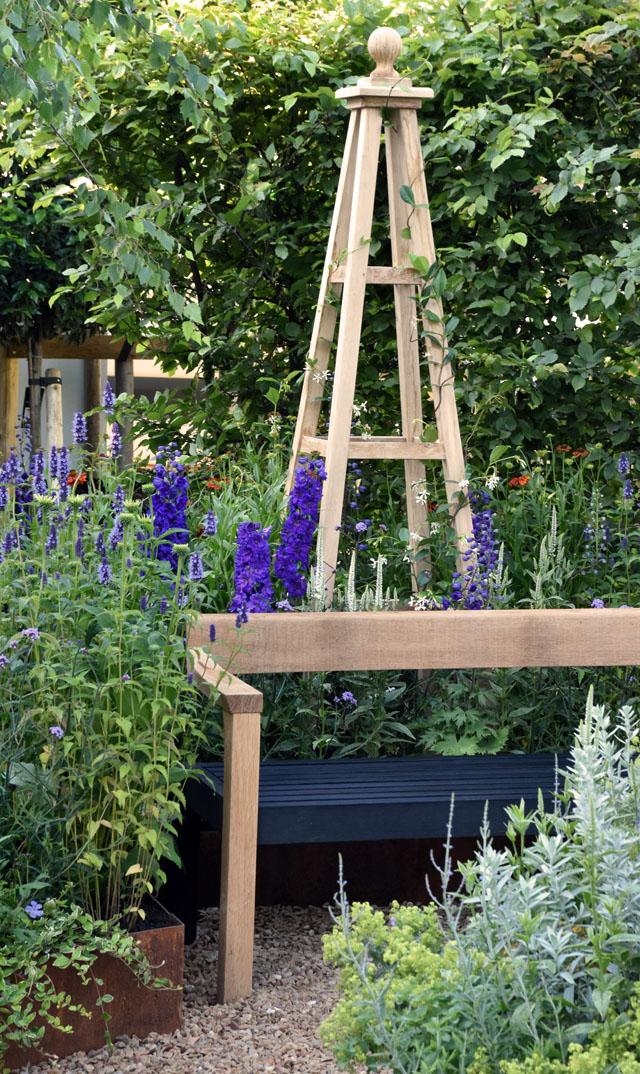 It featured the new and popular benches from Sitting Spiritually which they launched at the RHS Chelsea Flower Show earlier this year.
This garden was elegant and balanced – designed to represent a space that could be a garden in its own right, or be a separate garden "room" within the context of a larger garden.  The planting was romantic and elegant with a strong sense of soft structure.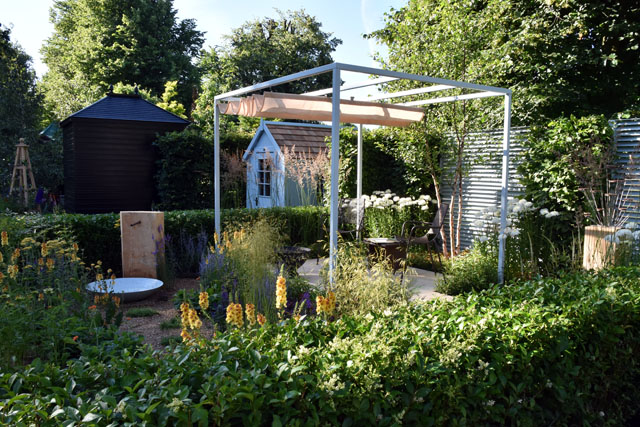 The Final5 Retreat Garden was designed with a young professional couple in mind – somewhere to relax and unwind at the end of the day or at weekends.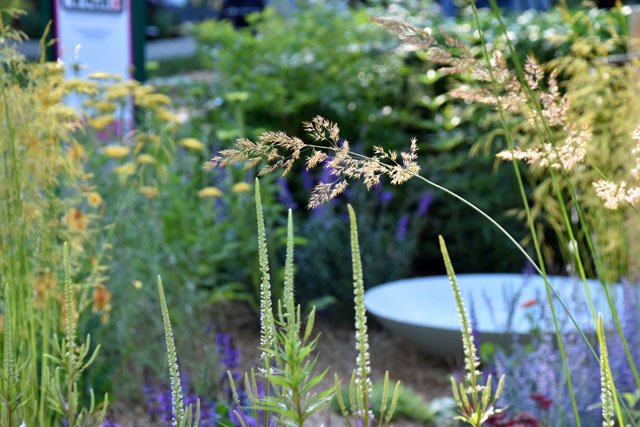 I think this is a garden that the people will like – lots of inspiration to take home and apply in your own garden.  I liked the simplicity of the water feature and also the soft oranges throughout the planting.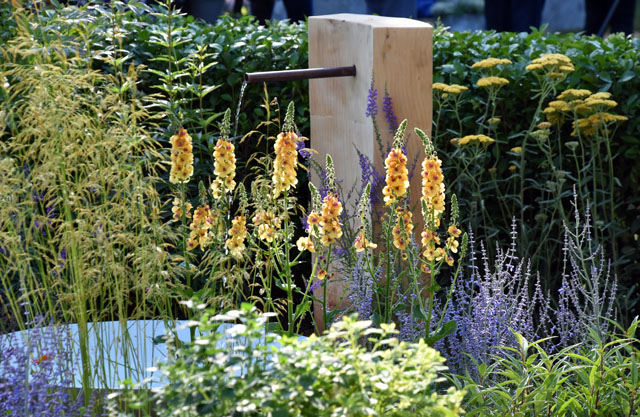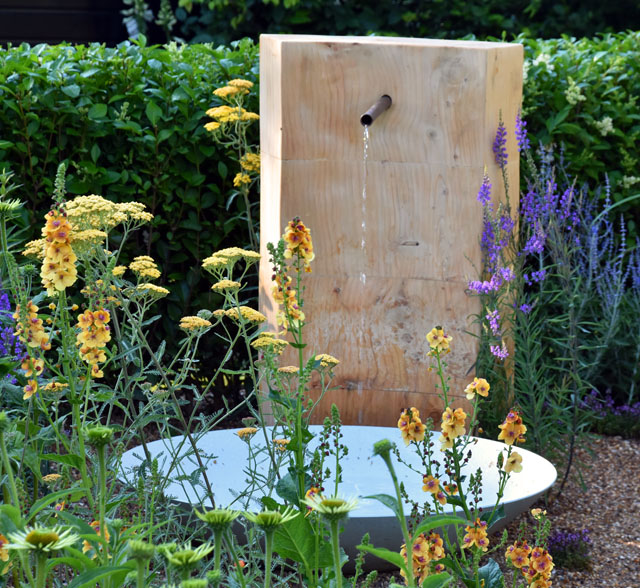 And finally, here are some pictures of Katie's Lymphoedema Fund's garden "Katie's Garden".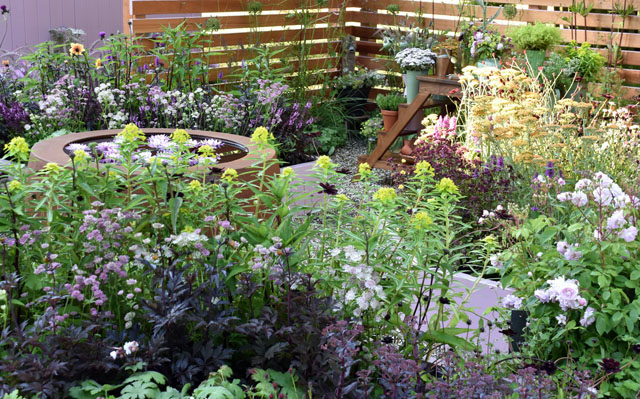 It shows how you can grow cut flowers in a small space.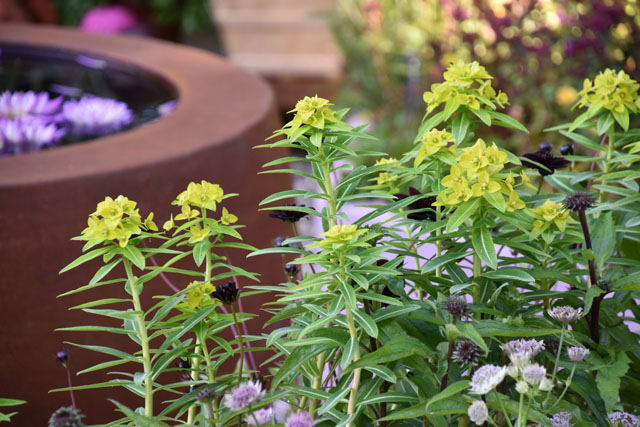 The water feature in the centre represents the flow of the lymphatic drainage system and the dried seed heads on display show the cyclical nature of life.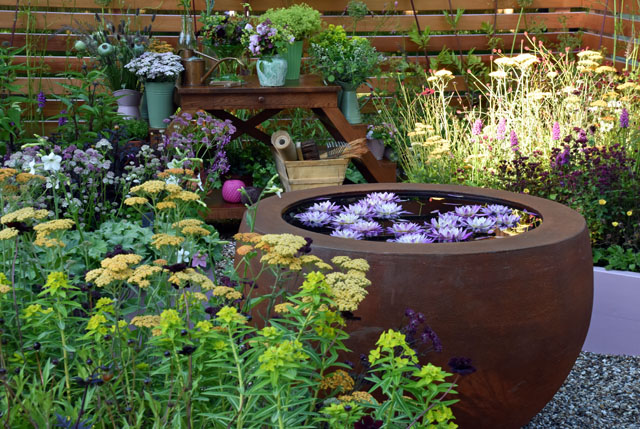 I'll be back again tomorrow with some more inspiration from the show.
(Images: Lisa Cox)