I've recently been working with a client in Laleston, near Bridgend.  The house is really old and they've spent some time since they brought it a couple of years ago, lovingly restoring it.
Although much of the garden will remain as it is now, there's a small walled courtyard in the far corner of the garden that has some real potential.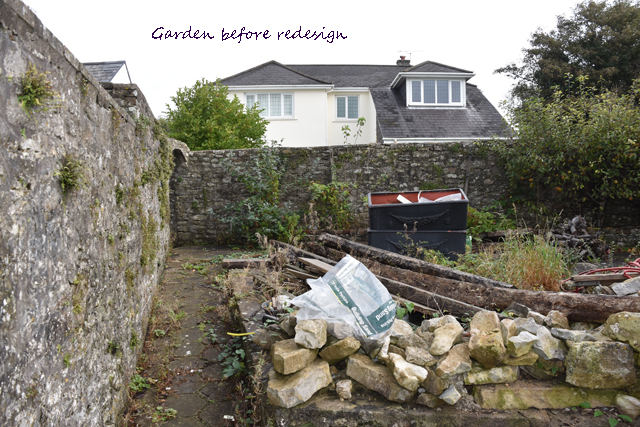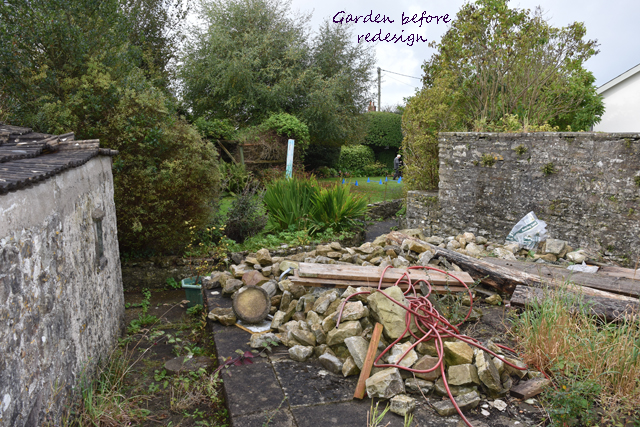 At the moment it's a bit of a dumping ground so the photographs don't really show the extent of the space but I hope you can see that it has lots of potential.
The courtyard will be on one level, with stone steps leading up from the main garden.  We want to keep the rustic feel to the space so we're using flagstone-style paving and cobbles for the main area.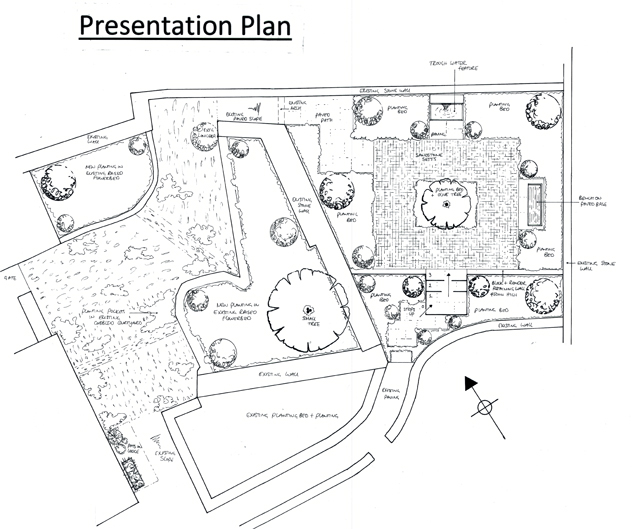 A small traditional water feature will sit against the stone wall, a fountain from a lion's head sort of affair, into a stone trough.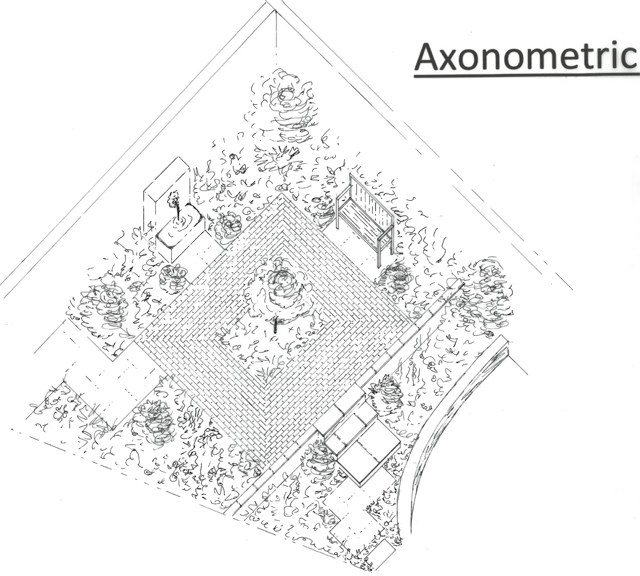 The idea is to create a sort of secret garden for contemplation and relaxation.  You can't see it from the house so it won't be too difficult to make it secret.
The landscaper is due to start there at the beginning of February so I'll be able to share finished photographs with you relatively soon.  Depending on the weather, we may have to hold off on the planting until Spring-time, but it will most certainly be ready to be used in the summer.