RHS Malvern Spring Festival 2015
0
Written by Lisa on 11th May 2015 in
Inspiration
On Friday we visited the RHS Malvern Spring Festival – it's one of my more local shows so I was curious to pay a visit.  It has a county show feel about it with lots of local crafts and exhibitors as well as the usual amazing floral and horticultural displays and the show gardens of course.
The wet weather unfortunately wasn't very helpful for taking photographs but I did manage to get some shots of the show and festival gardens which I thought you might like to see.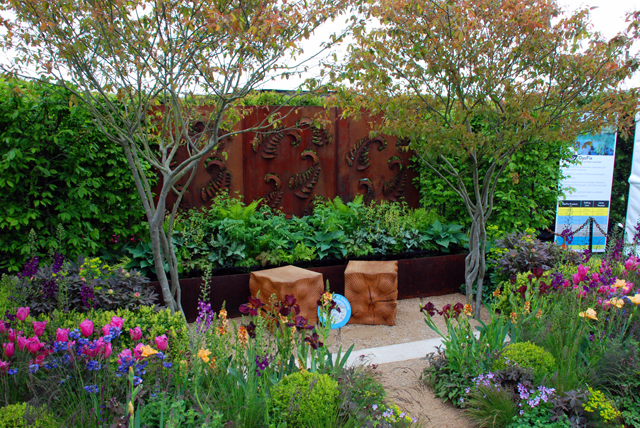 I thought I'd start with the photos I took of some of the Festival gardens, which were each designed by amateur and new designers, supported by the Cotswold Gardening School.
Whatley Manor Constraining Nature garden, designed by Kate Durr won Gold and Best in Show.  I loved the steel panels at the back against the green foliage.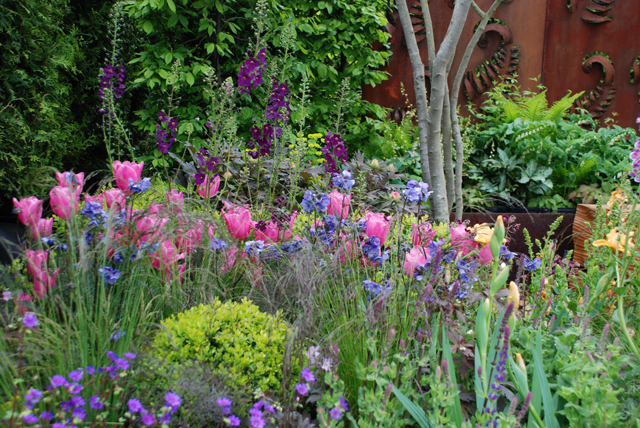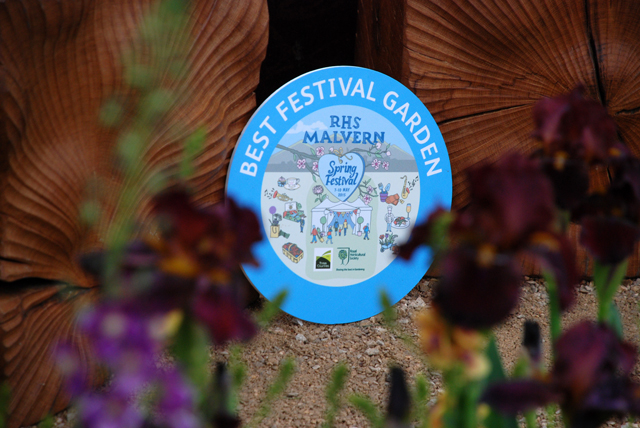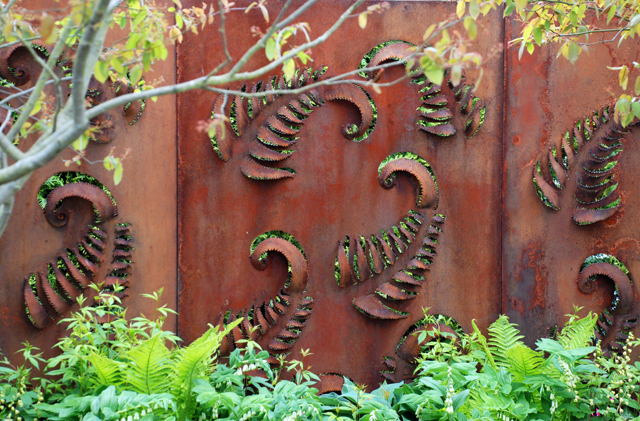 Emily Sharpe's Beating the Blues garden was awarded Silver-Gilt and also won the People's Choice Award…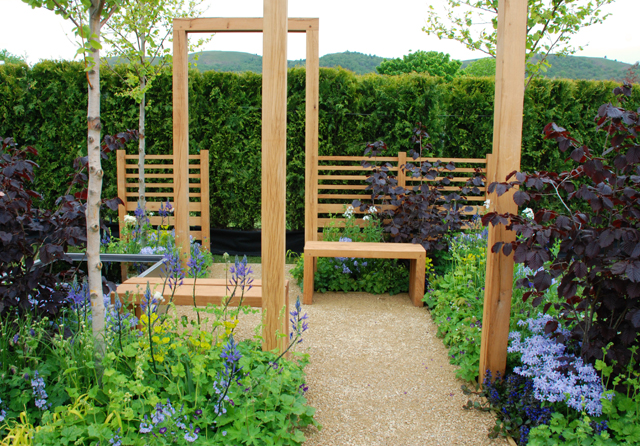 And there were two gardens inspired by the celebration of the literary creation of Alice in Wonderland 150 years ago.
The first, Alice in Wonderland, was designed by Lorna Davis…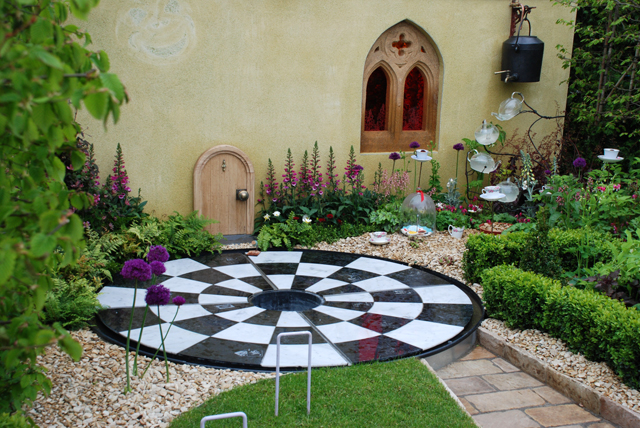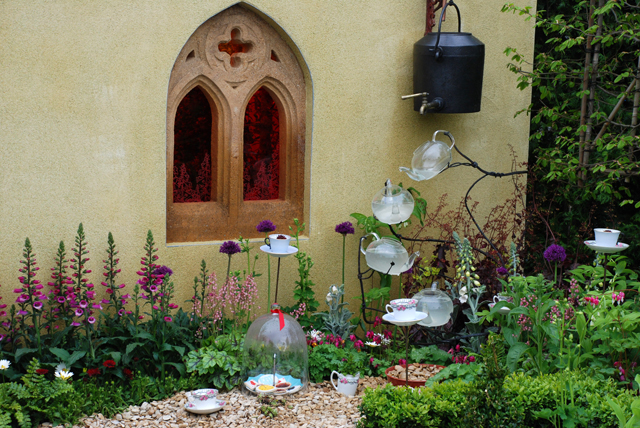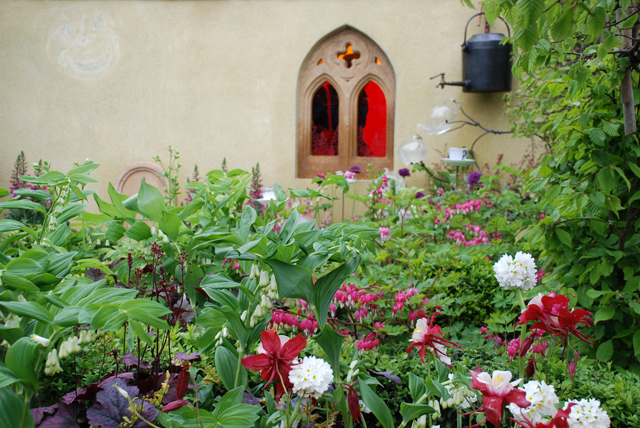 And the other, As Mad as a Hatter, was designed by Gary Bristow in association with Christie's Hats…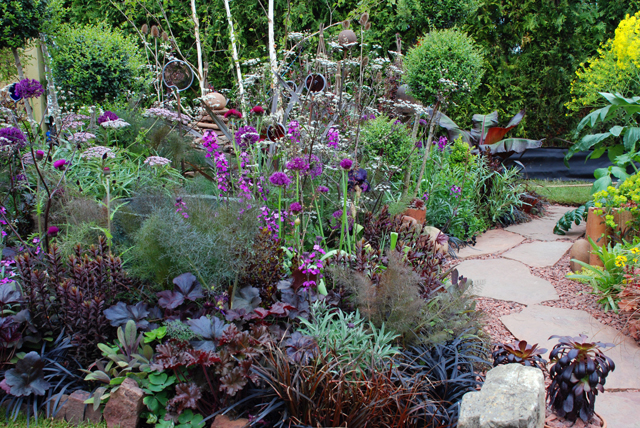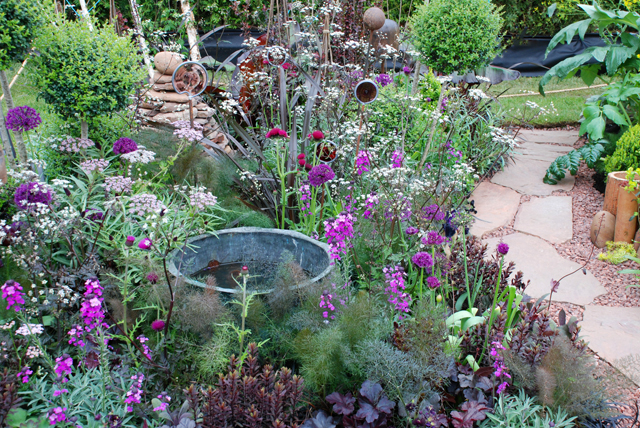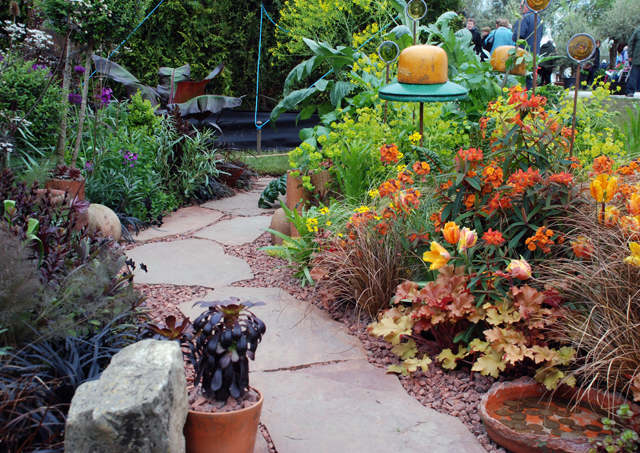 The small gardens at all the shows can be really inspiring as they're often the most difficult to design – every square inch counts so to get balance and harmony takes some forward thinking and meticulous planning.
Hope you've enjoyed the snippets of the Festival Gardens, I'll be back tomorrow with some pictures of the main show gardens.
(Images: Lisa Cox)