Savill Garden – A Royal Landscape
0
Written by Lisa on 26th Jul 2011 in
Inspiration
A week or so ago I went to Savill Garden with Rona Wheeldon of Flowerona to see the new Rose Garden which was designed by Andrew Wilson and opened for the first time earlier this year.  Because of the challenging weather conditions we've had this year, the hot dry spring and the warm wet spell over the last month, unfortunately the roses were past their best – if we'd managed to get there a month ago, I think we would have seen a much more impressive display.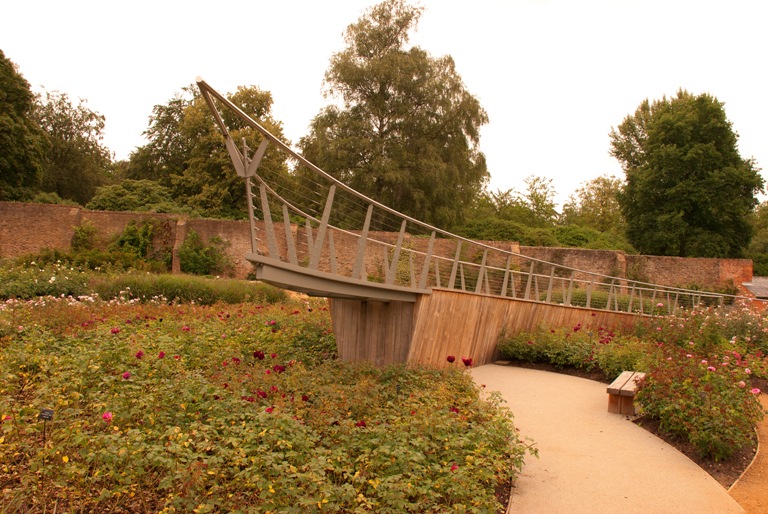 That said, there were some roses that were still looking good…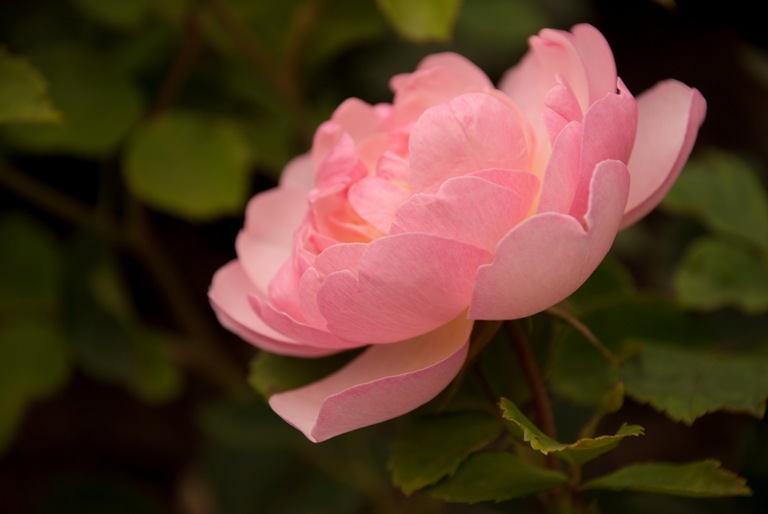 Saville garden is located within Windsor Great Park close to Virgina Water Lake and was created in the 1930s by Sir Eric Savill as a woodland garden, with native oak, beech and sweet chestnut trees.  In more recent years, the garden has introduced other plants and it was the summer herbacous border that was looking the best when we were there.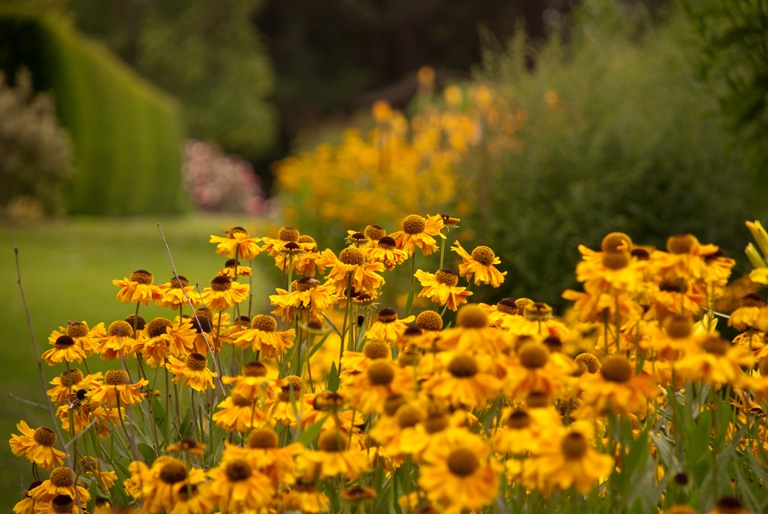 The colours that dominated were yellow, orange and red and the helenium were looking spectacular.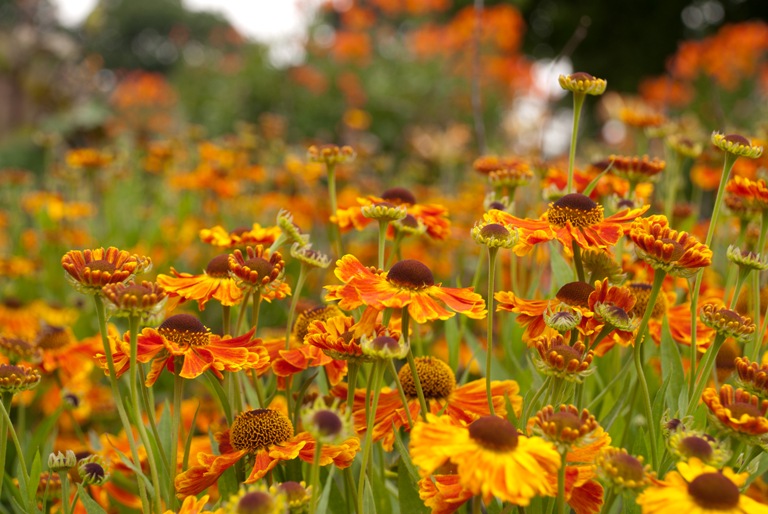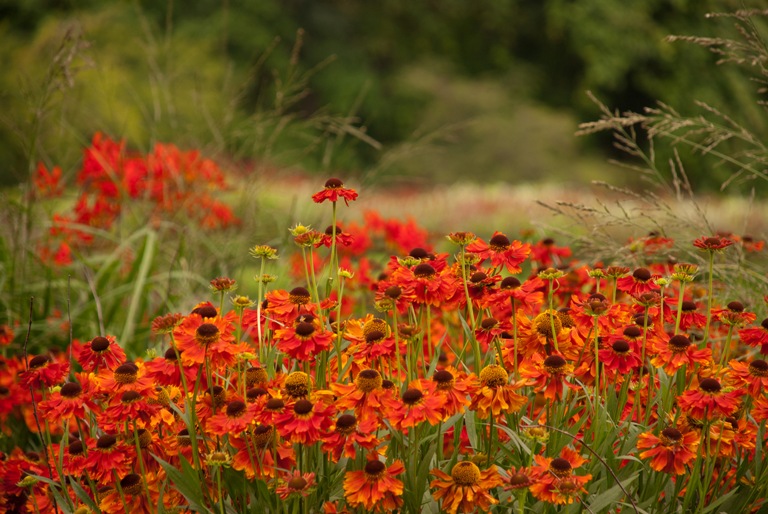 The achillea were looking fabulous too, especially the tall yellow heads of these "Cloth of Gold"…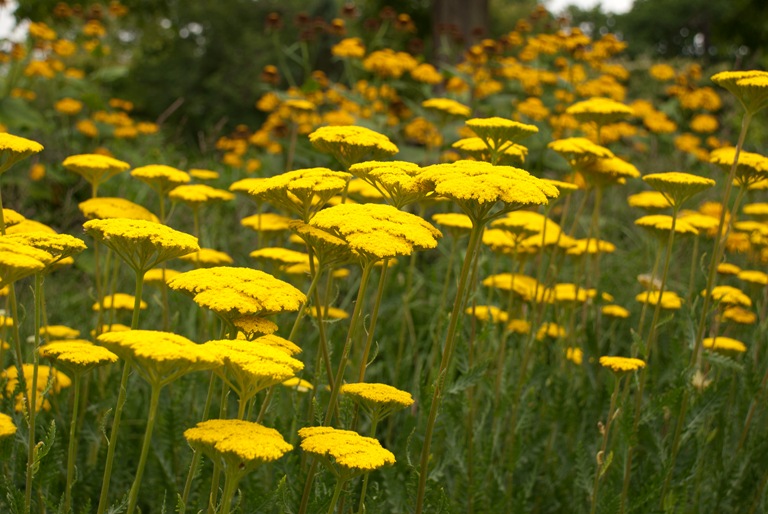 Herbaceous borders only really work when there is a lot of space.  The beds here at Saville Garden are at least 4 metres wide allowing plenty of space for the large swathes of perennials running the length of the border.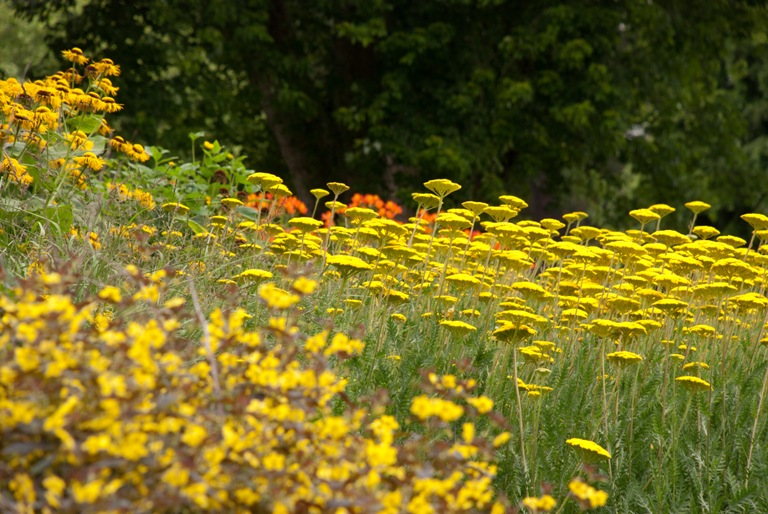 One of the beds was full of agapanthus the majority of which needed another week to look really amazing, but I love the way they look when the flower buds are starting to burst open…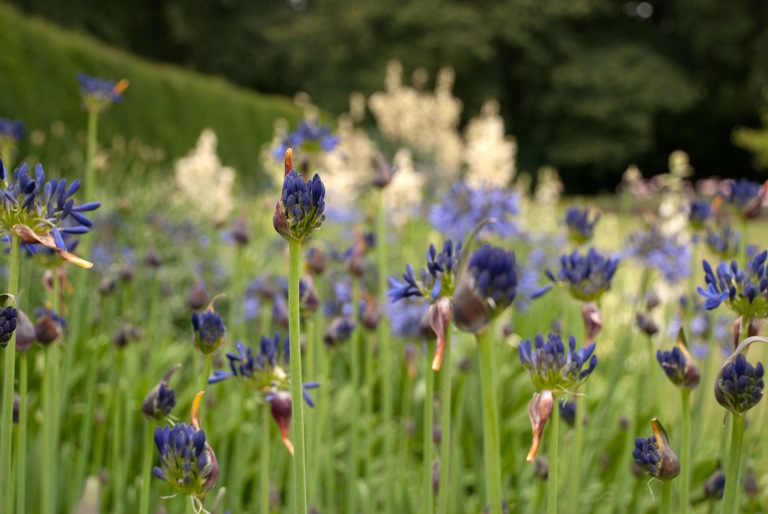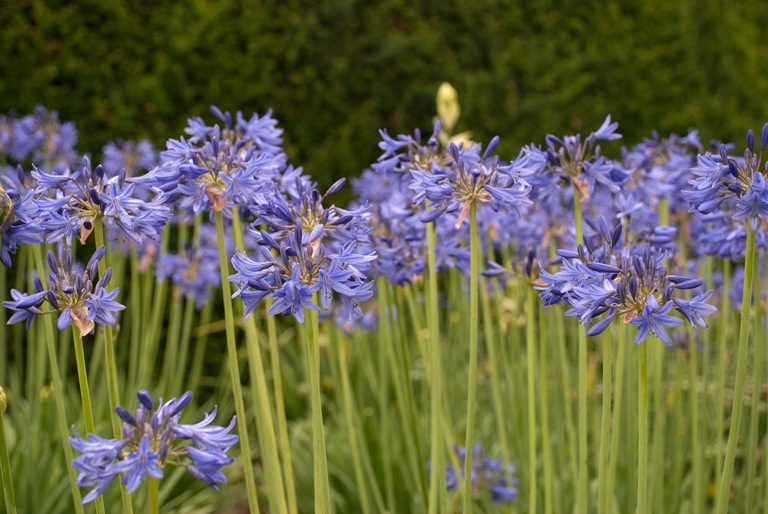 We didn't have enough time to look around the woodland area, but I have been many times before and it's really fabulous when the rhododendrons are out in spring, and also when the scented winter-flowering shrubs are in their element.
The visitor centre too is well worth a visit, the architectural ceiling inside is breathtaking and there's a great gift shop and cafe where you can rest your weary legs.
If you'd like to see the garden from a different perspective, why not take a look at Flowerona's post about the garden.
(Photos: Lisa Cox)