Some more highlights from RHS Chelsea Flower Show 2017
0
Written by Lisa on 30th May 2017 in
Inspiration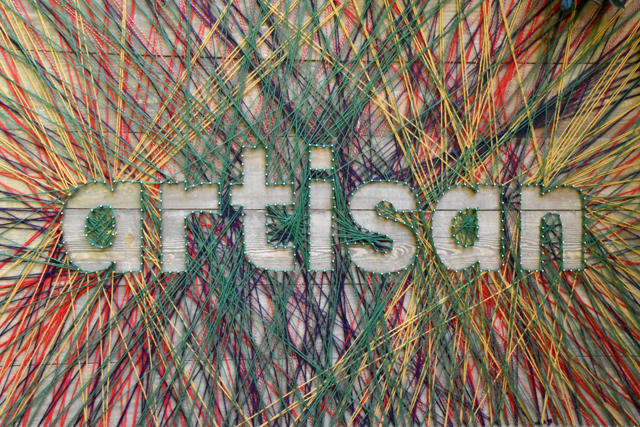 The Chelsea "breakdown" will now be well underway, always a tough moment for the designers and contractors after creating amazing spaces in such a short time and when they still haven't managed to shake off the exhaustion.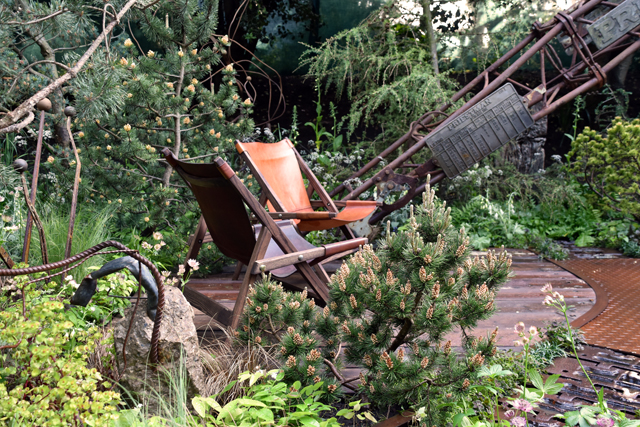 Of course there's a lot more work involved in creating a show garden that the three build weeks before the show opens.  Some of the gardens take years to come to fruition and whilst designers and contractors and still doing the day job.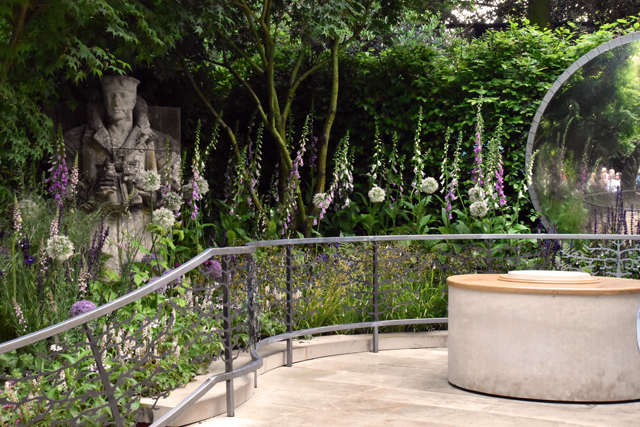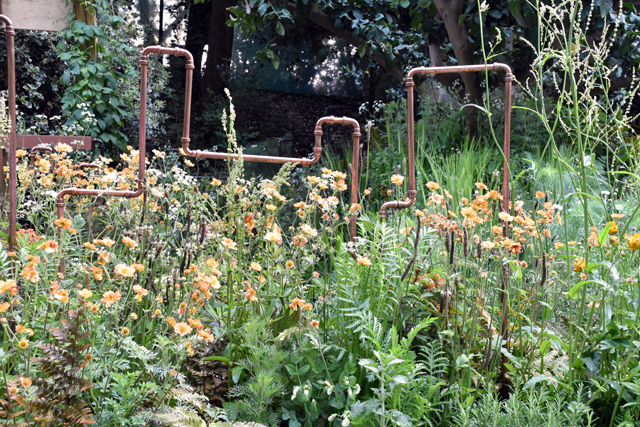 I wanted to share some of the pictures I took of the other gardens whilst I was at the show.  The smaller gardens can be much more inspiring for the public as although they can be a bit quirky at times, there is often more that people can relate to in the context of their own garden.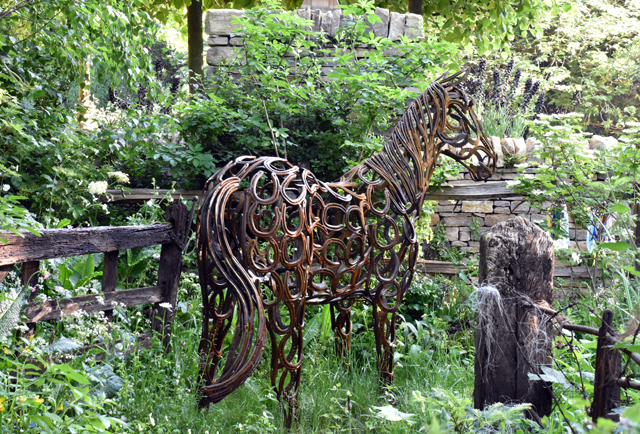 The World Horse Welfare garden really caught my eye, the sculpture was amazing – it somehow seemed so lifelike.  If you've ever been around horses then you'll know what I mean.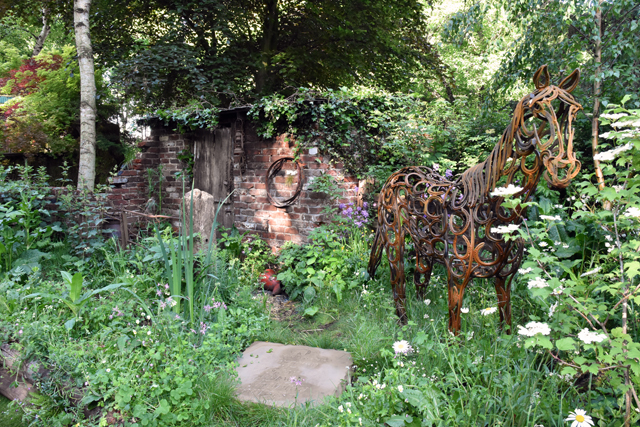 My favourite Fresh garden, City Living, was designed by Kate Gould.  I loved this garden even though it was quite a long way from my personal style.  Structured and balanced on every level with lots of interesting materials and textures.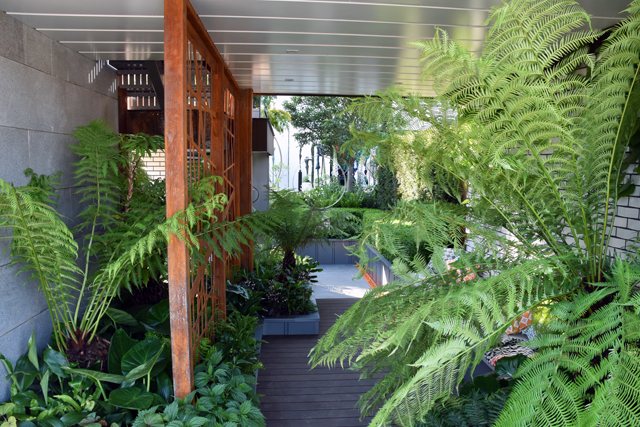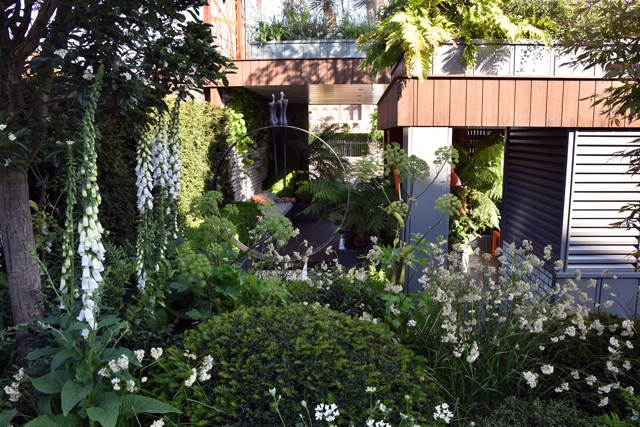 And a splash of orange here and there, my favourite colour!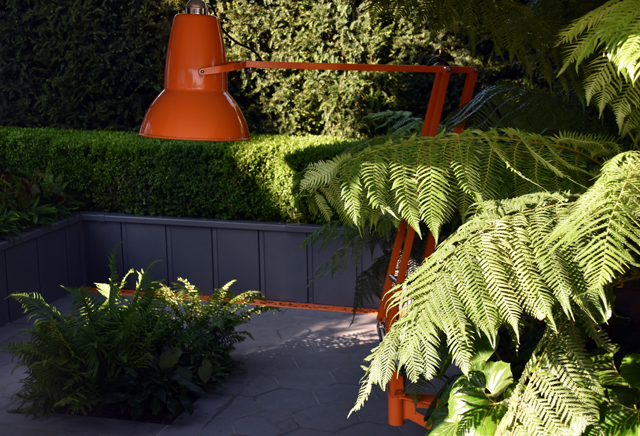 This garden was awarded a Gold medal and Best Fresh Garden.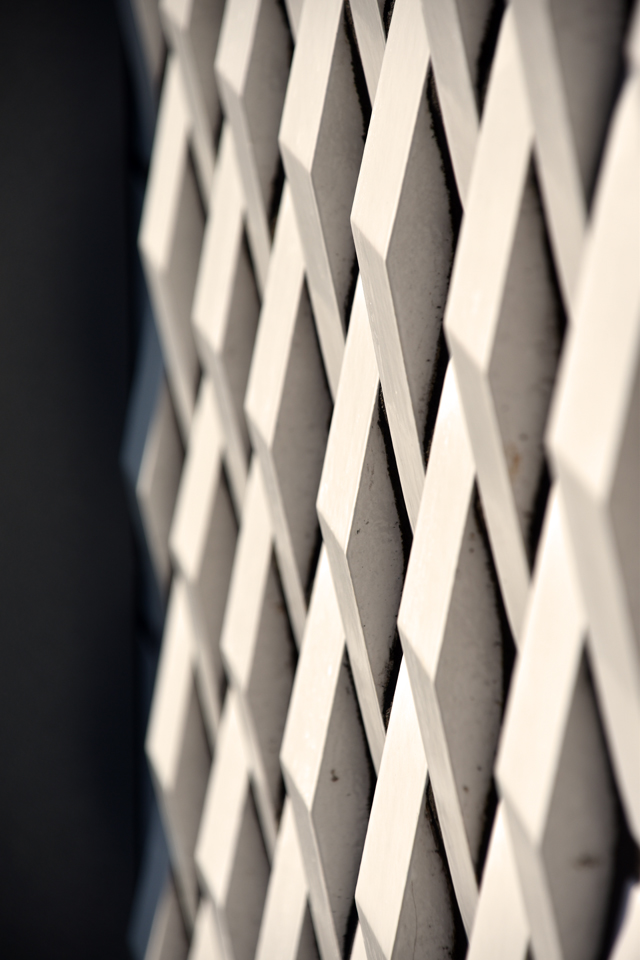 As you may have heard in the media, Chelsea was a little light in the show gardens department this year with just 7 Main Avenue Gardens compared to 17 last year.  The BBC2 Feel Good Gardens were created pretty much at short notice.
Here are a couple that caught my eye starting with the Jo Whiley Scent Garden designed by Tamara Bridge & Kate Savill.  These gardens weren't formally judged, but I think offered the public some great inspiration.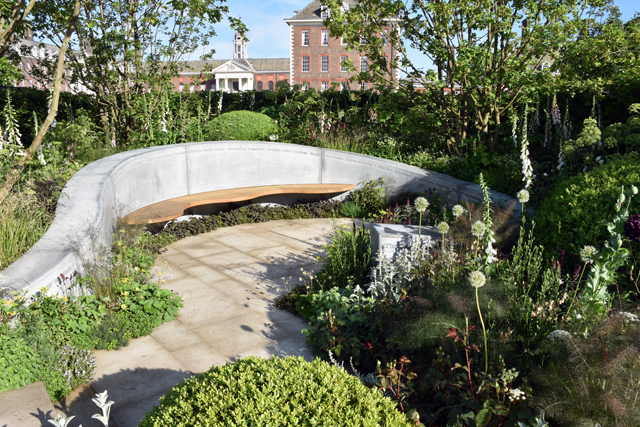 The Jeremy Vine Texture Garden designed by Matt Keightley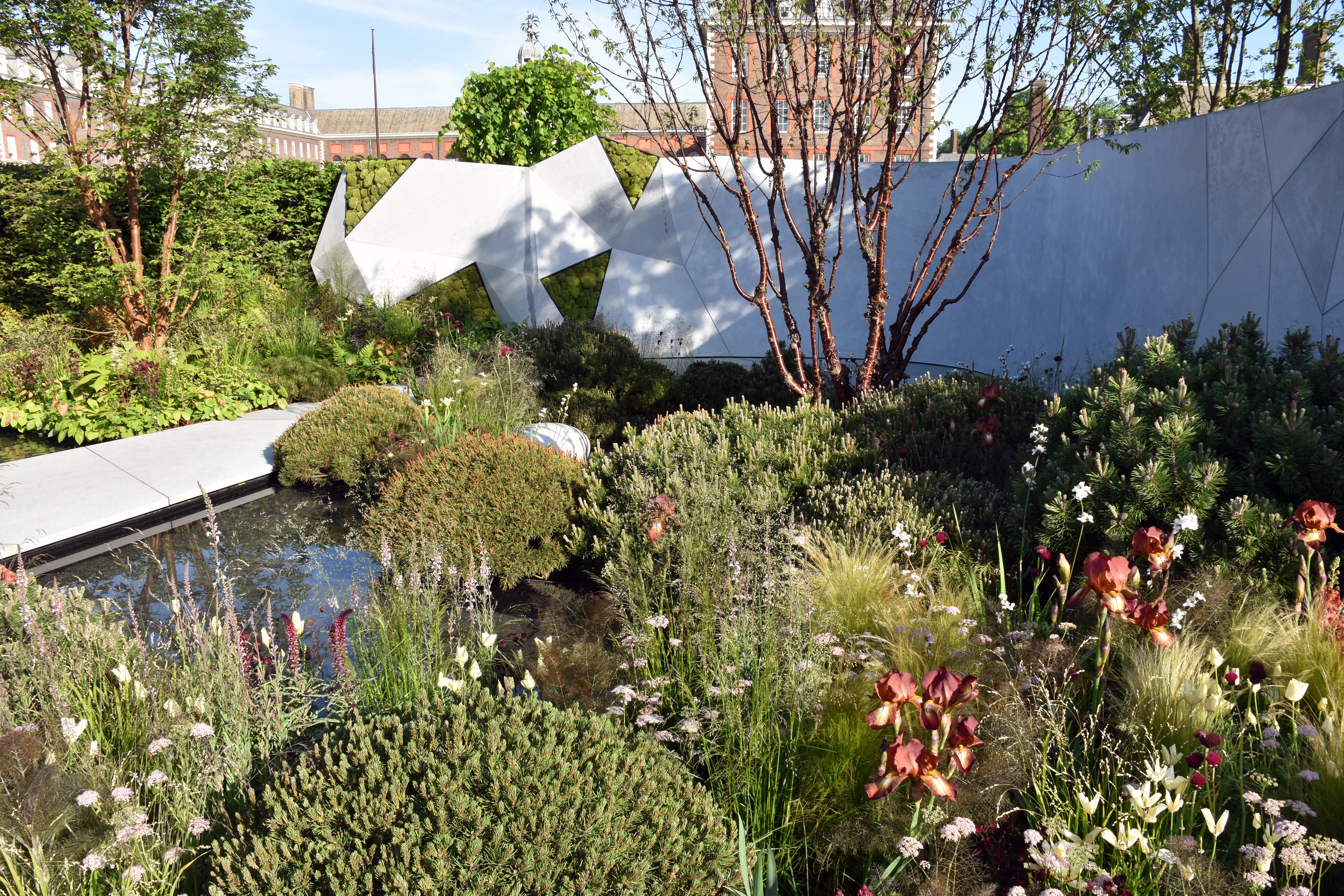 And the Anneka Rice Colour Cutting Garden designed by Sarah Raven

I've been wondering why some of the major sponsors pulled out of the show and I've heard mixed opinions ranging from Brexit, to the new RHS show at Chatsworth House to the change in tax rules which restrict corporate entertaining.
But despite the gaps on Main Avenue, I don't think the public would have felt disappointed.  My client in Monmouth visited for the first time in years and said she thought it was really inspiring, so surely that's all that matters?
(Images: Lisa Cox)