The Chelsea Flower Show – A talk by Alex Denman, Show Manager
0
Written by Lisa on 19th Mar 2012 in
Inspiration
I went to the Landscape Show last Thursday with my friend Rona Wheeldon.  It's always good to keep up to date with new products and services and it was great to see some familiar faces as well.  I will be introducing you to some of these over the coming weeks, but I first wanted to cover the brilliant talk "How to apply for a Garden at the Chelsea Flower Show" by Alex Denman, Show Manager at the RHS Chelsea Flower Show.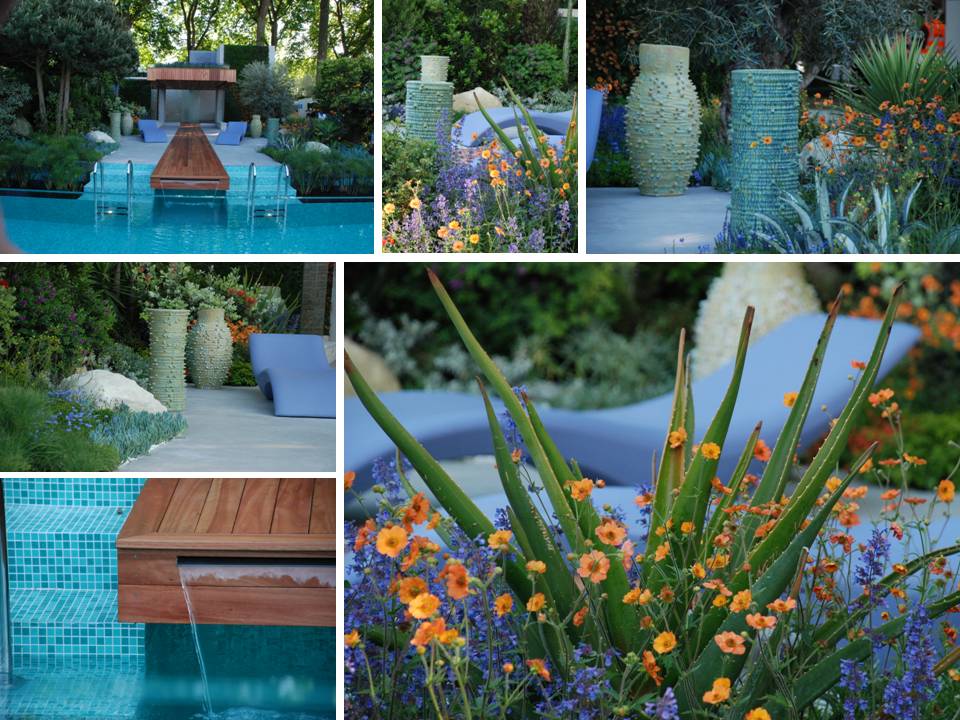 Chelsea 2012 is just around the corner (22-26th May) and already the tickets are selling like hot cakes.  I wouldn't be surprised if they have another sell-out year.  The designers at this year's show will certainly be living and breathing their gardens now, getting ready for the build to commence in the first week of May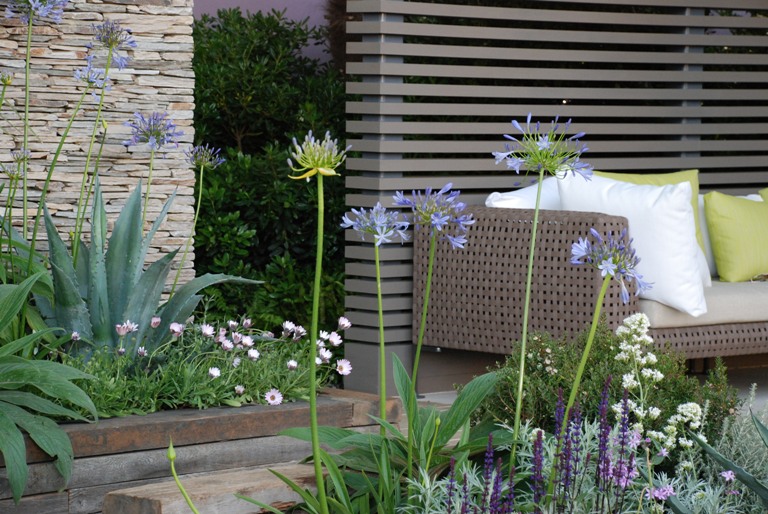 What's so amazing about Chelsea is the size of the show ground – If you've ever seen the grounds at other times of the year, you'll wonder how it's possible to fit so much in there let alone the 157,000 people that visit every year.  Each year there are in the region of 16-20 main gardens, 10 Fresh gardens and 8 Artisan gardens.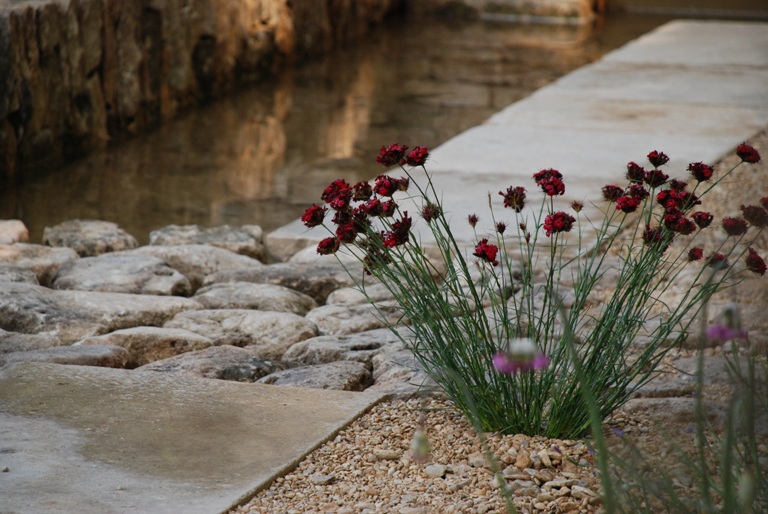 Applications for Chelsea 2012 closed in August last year and each proposed garden would have been put to an expert "selection panel" of designers, landscapers, plants people and landscape architects before a decision is made.  Only one quarter to one third of applications to design a show garden at Chelsea are accepted each year.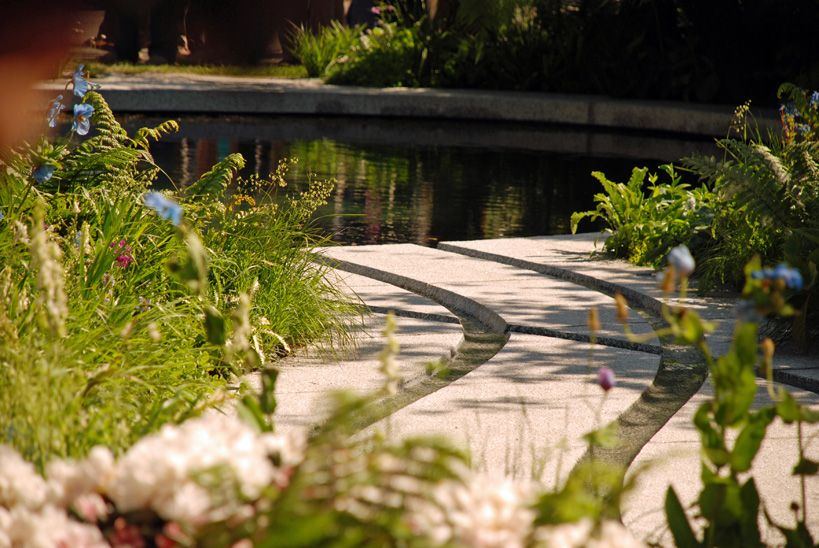 Chelsea is the most prestigious of the RHS shows and the challenges facing the teams of people that build the show gardens makes it even more impressive.  Space is a huge issue and Alex has to run a slick operation if the build phase is to go smoothly.  There are over 500 exhibitors each year at Chelsea and the logistics of working in such close proximity means that it is absolutely crucial that everyone on site works as a team.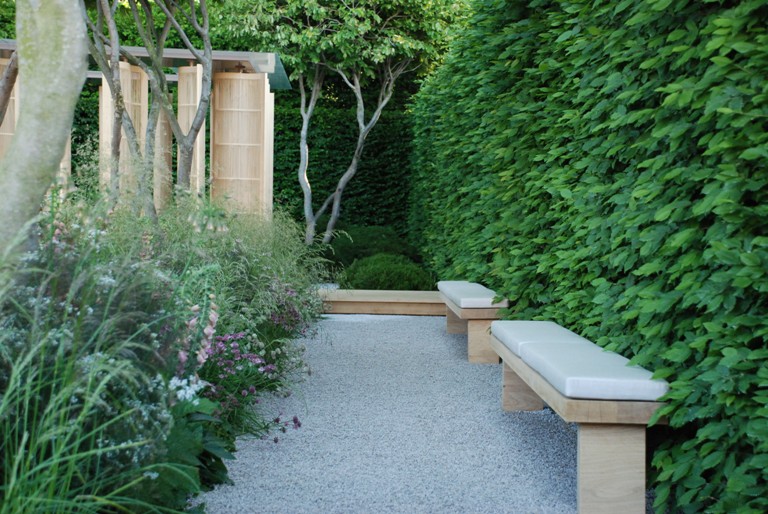 The large show gardens in Main Avenue are allowed 19 days to build their gardens and the small show gardens are allowed just 9-10 days.  There is very limited storage space on site so deliveries have to be scheduled carefully so that they fit in with the build schedule of each garden and with the other teams working on site.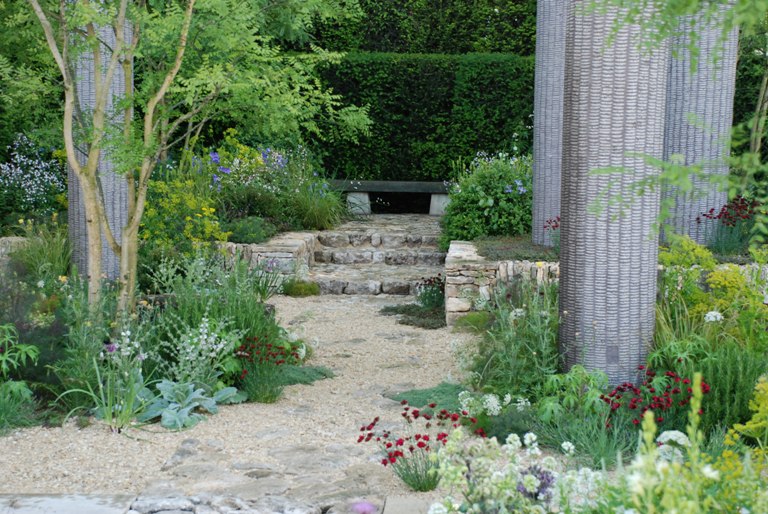 Gaining sponsorship is crucial to the success of any of the show gardens.  Chelsea provides brilliant media and promotional opportunities so it's an attractive proposition, but with the large show gardens in Main Avenue costing upwards of £350k to design, build and break down afterwards, it's no wonder that we see the likes of Laurent Perrier and The Daily Telegraph supporting them.
(Photos: Lisa Cox)