I have recently started working with a client in Woking who have recently turned an old guesthouse back into a home.  As part of the building project, they carried out some work in the garden but have since realised that it doesn't feel right and they need help to bring it to life.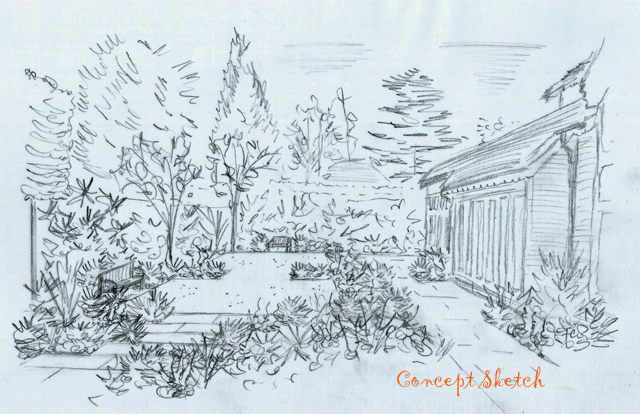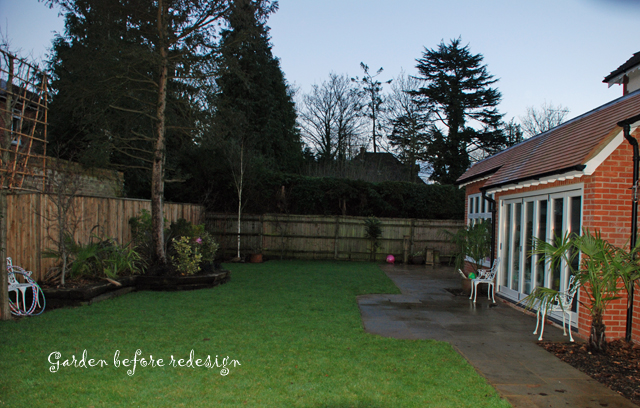 It's not uncommon for people to attempt to design the garden themselves, especially if they've just spent a lot of money on building works.  In this case they've already spent money in the garden too.  The paving was installed by the builder so instead of taking it out and starting again we will instead make some tweaks and changes to the layout which will give the garden more balance.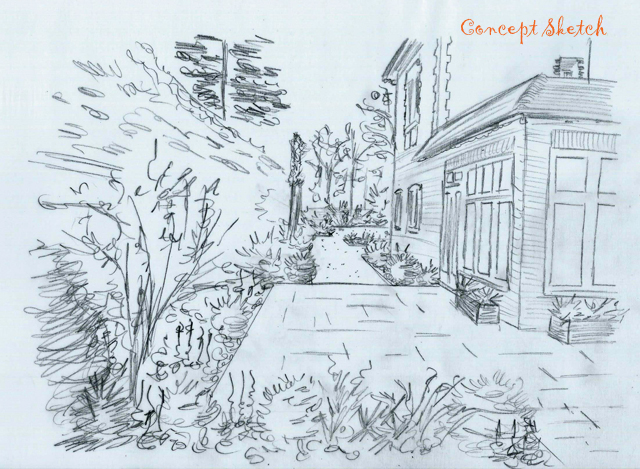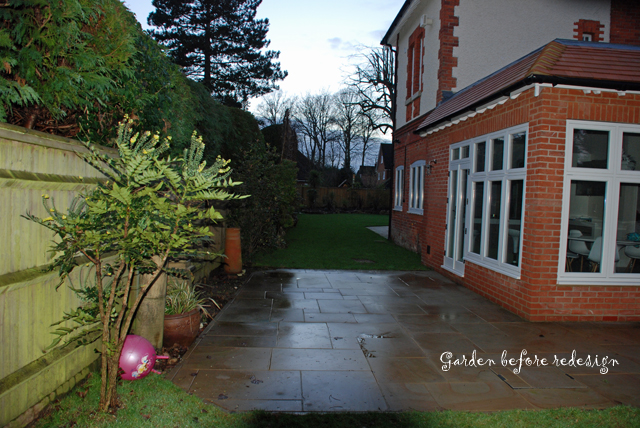 Although it's a large garden the plot is small in comparison to the size of the house.  When you're viewing it from inside, space feels tight so I want to try and give the garden more depth when it's seen in this way.
Dividing the space up will give the illusion that it is deeper, especially with the creation of flowerbeds between the pathways and lawn areas.  The planting doesn't need to be big and bulky, but it will break up the view and give the illusion of more space.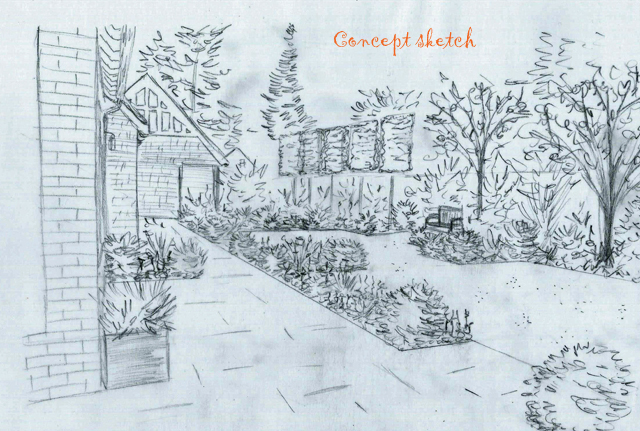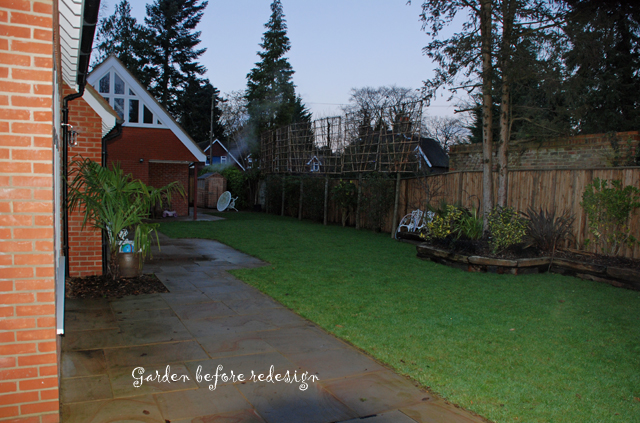 As the kitchen and main living area is at the back of the house, this part of the garden is most crucial and must look great all year round.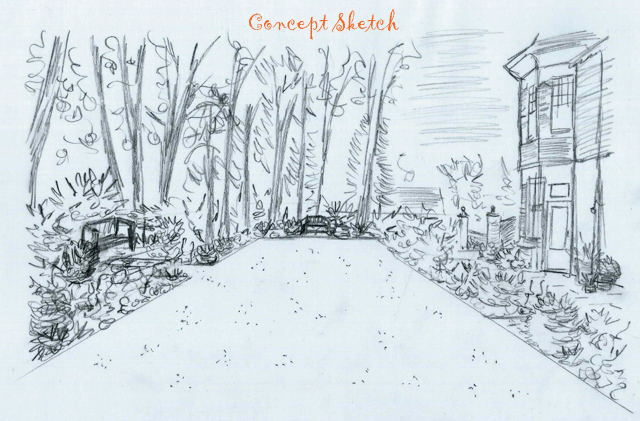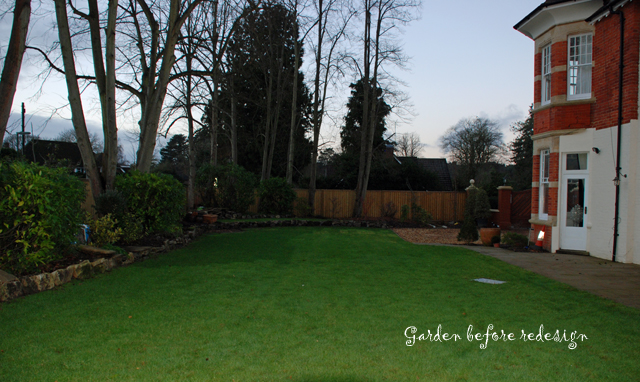 The larger space at the side of the house will give the children lots of space to play. The layout doesn't need to be complicated, sometimes a large area of lawn works perfectly.  You'll notice that I have separated the driveway from this part of the garden with planting – it's so important that it doesn't feel like an extension of a car park.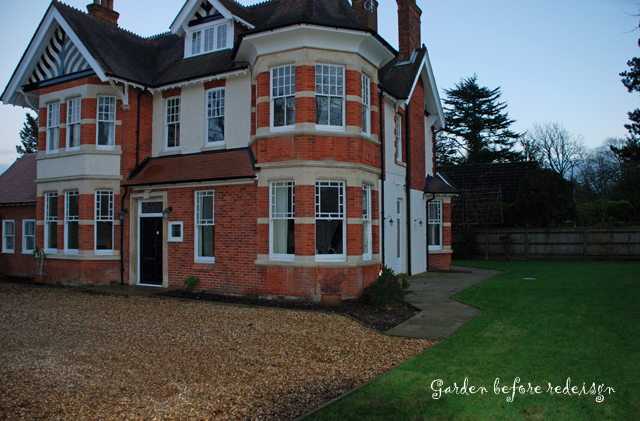 I'm now working on the rest of the drawings, planting plan and scope of works and the build phase is scheduled to start in early May.
Although it's easier to work with a blank canvass, it is possible to elevate a garden with some basic changes to the layout and structure and I'm looking forward to working with my clients throughout the rest of the process to take their garden to the next level.