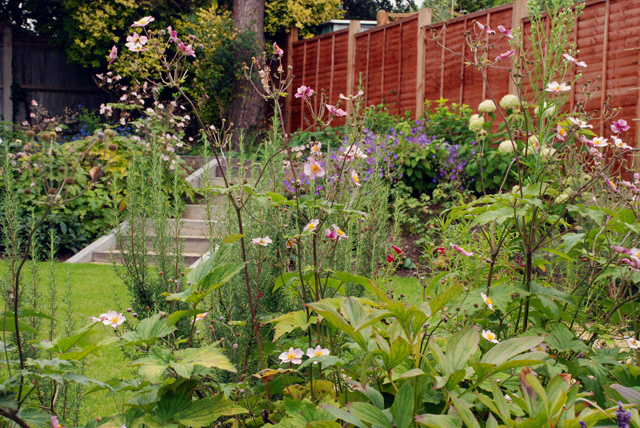 Last week I finally managed to get back to see the Leatherhead garden we completed and planted last summer.  I should really have been there in July when all the roses and perennials were looking at their best, but I still think the transformation is quite amazing in just one year and there's still lots in flower and looking great.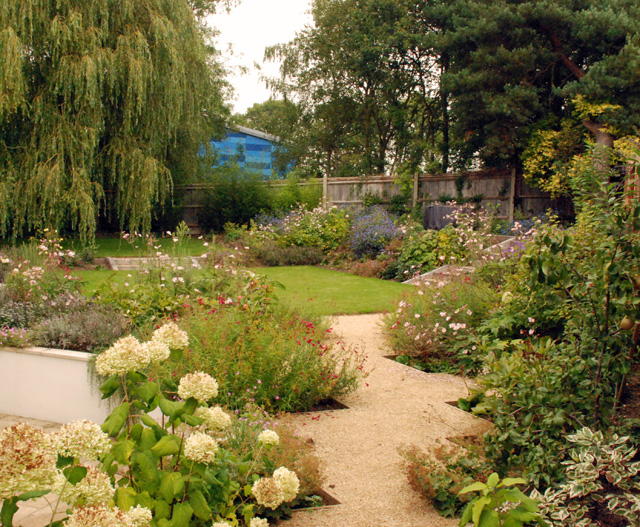 What's amazing about this garden is that you don't even notice the blue wall of the school in the distance – eventually the bamboo on the boundary will hide this so it won't be long until it can't be seen in the pictures either!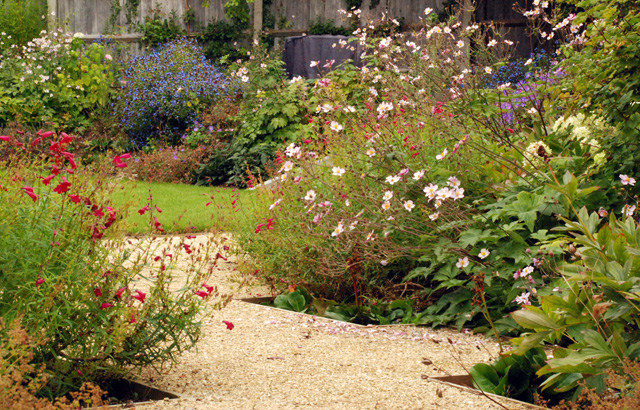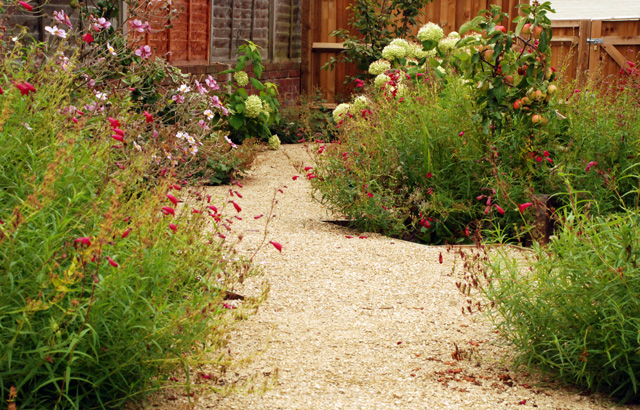 Slowly the sharp edges of the staggered Breedon pathway are starting soften as the planting spills over and the prostrate rosemary is already spilling over the wall.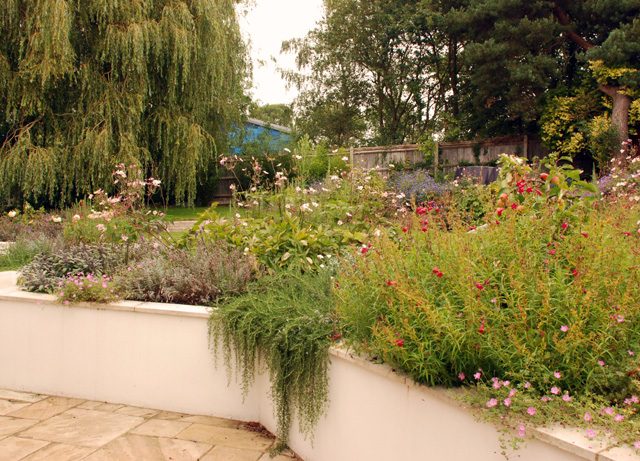 The timber work has weathered nicely too and it's looking as though it's been there for much longer than a year.  I love the way oak splits and changes as it settles.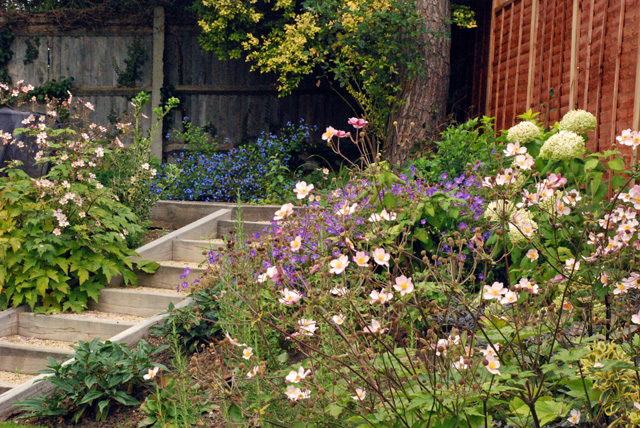 The view from the decking is also much softer now that the planting near the house has really filled out.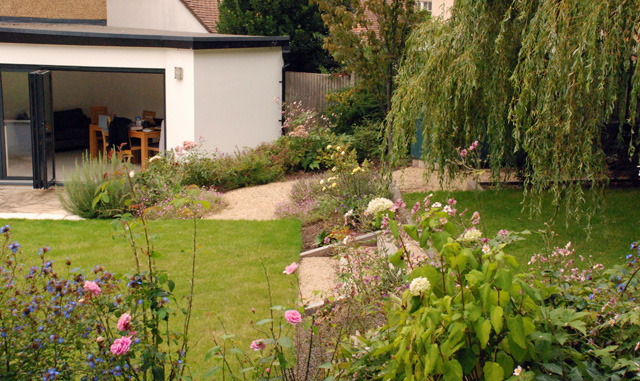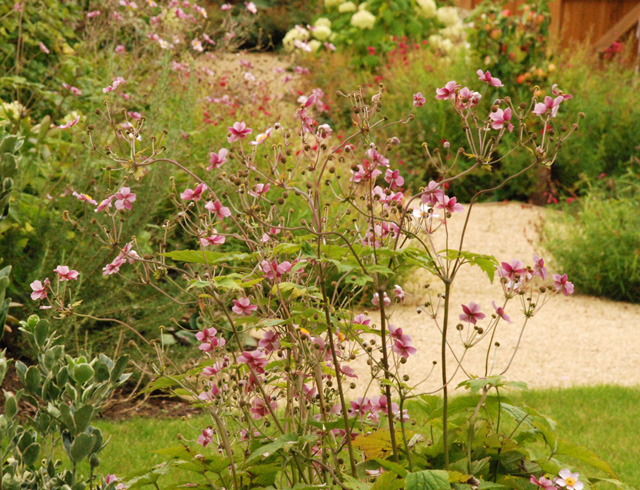 And the informal steps from the deck to upper lawn are now looking much more natural as the planing fills out.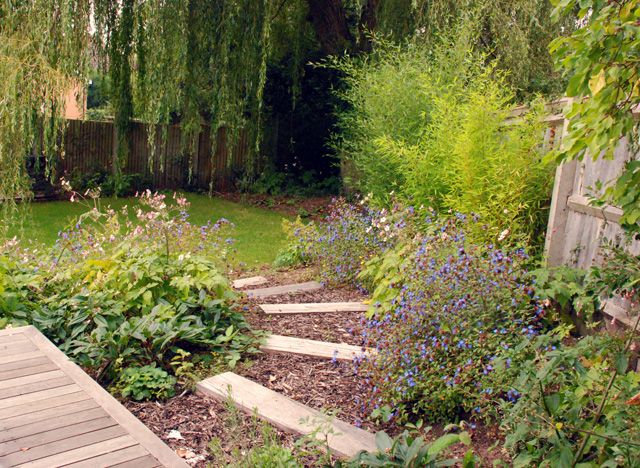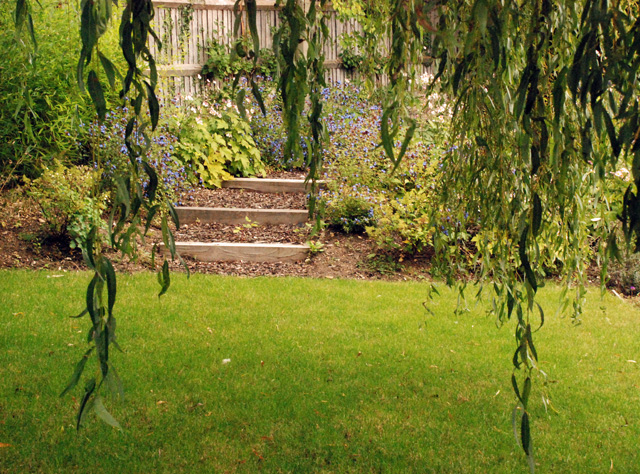 Hope you've enjoyed seeing change in just one year.  If you'd like a reminder of how the garden looked before it was redesigned, and just after planting, you'll find the blog post I wrote here.