So what is it that we garden designers do all day?  There are many schools of thought about what we do and often they include something about being outside a lot.  The reality of my life as a garden designer is that I am only "outside" when I am either on site making a planned visit during the construction phase of the project or when I am planting up a garden after the hard landscaping has been finished.
My blog of course keeps you relatively up to date with my existing projects, but my accounts of these don't always include some of the thought processes and research that goes on behind the scenes. There are other things that take up my time too so I thought you might be interested to learn a bit more about my life as a garden designer from month to month.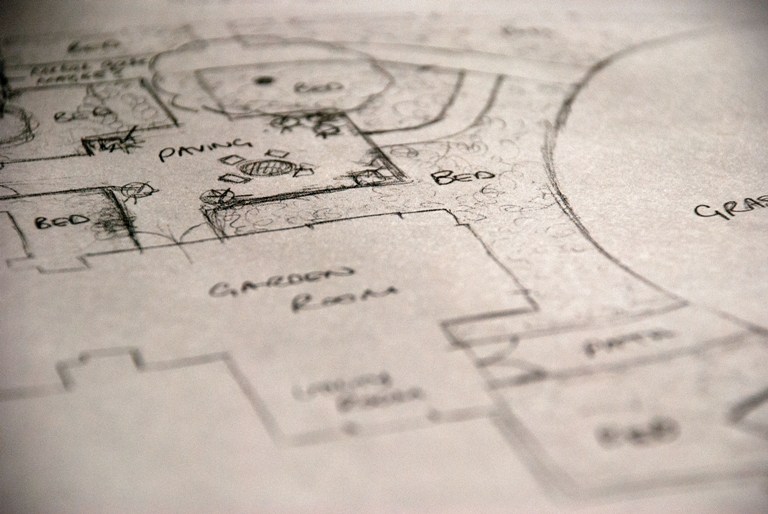 Even though we're almost half way through February already I thought there was really no better place to start than January which, now that I look back at it, had some real highlights…
A range of garden accessories – I am working with English Garden Joinery at the moment to help them to develop a range of furniture and garden accessories.  They have mocked up a few designs and we are now working to develop them further.  I'd love to have a range of furniture for each of the colour seasons so that we have something to offer all tastes and styles.
Focus & Flourish workshop – In January I attended a Focus and Flourish workshop with Fiona Humberstone and Elizabeth Cairns at Flourish Studios, a brilliant day to help me to get focussed on the year ahead.  When you run your own business, it's really important to take some time out every now and again to reflect and do some planning.
A Day at the Sir Harold Hiller Gardens – You'll probably remember the blog post I wrote about my visit here and it was the highlight of the month for me because I was able to spend the day with another garden designer (always a good source of design inspiration) and visit a great winter garden on a perfect crisp, clear, winter day.  It's so important to get out there and visit gardens.  These visits don't only provide opportunities for blog posts, but they also provide design inspiration and learning opportunities.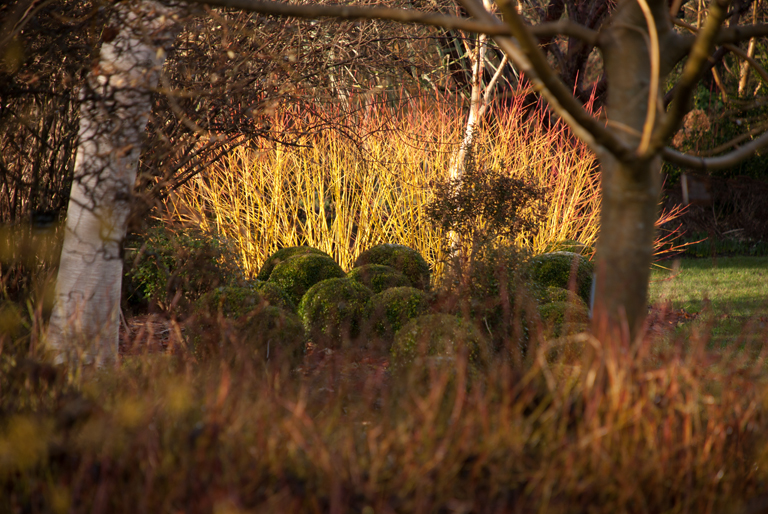 Site Visits and Surveys – In January I carried out 2 surveys and also made a site visit to my project in London.  I always pop back and visit projects a couple of months after the planting has been completed so that I can check that everything looks ok and to touch base with the client who often has questions to ask.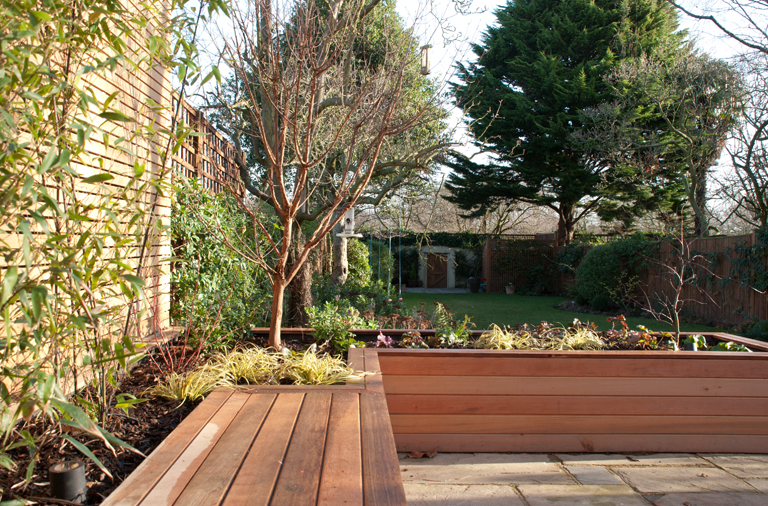 SGD Speaker Evening – I coordinate the local Society of Garden Designers' Esher Cluster Group, a monthly get-together of members of the society where we cover various design topics – a network of garden designers.  We also arrange trips out to gardens and nurseries etc.  In January, Scott Hadley of SH Landscapes came to speak to us about garden electrics.  This was a really brilliant evening that went into detail about fittings and installation…really important stuff to know when designing any of these garden elements.  The cluster group is a great source of information and brilliant for networking with other garden designers who have different levels of experience.  It also helps to keep up with current construction methods and use of materials.