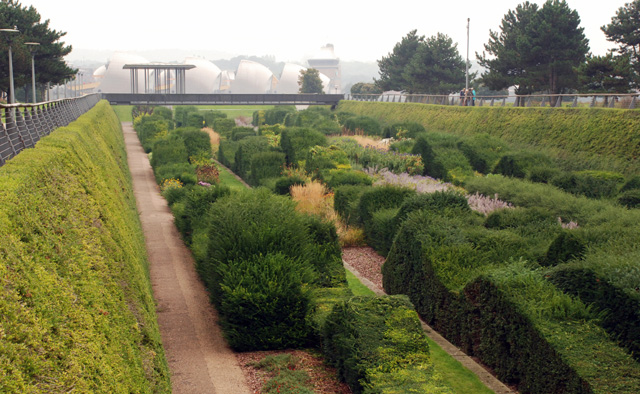 I met up with an old friend on mine in London on Monday.  We decided to go to the Thames Barrier Park which I've always wanted to see and never quite got around to.
In 1995 the London Docklands Development Corporation launched an international competition to create a new riverside park and the winning consortium was architect Patel Taylor in collaboration with Group Signers and engineers Ove Aarum.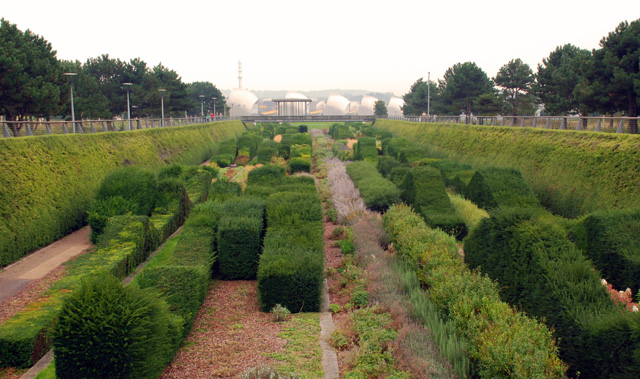 I was a little disappointed that sunken area in the park was showing signs of neglect, but it may just have been the time of year as there was evidence that work had started to clip the sculptural yew hedging.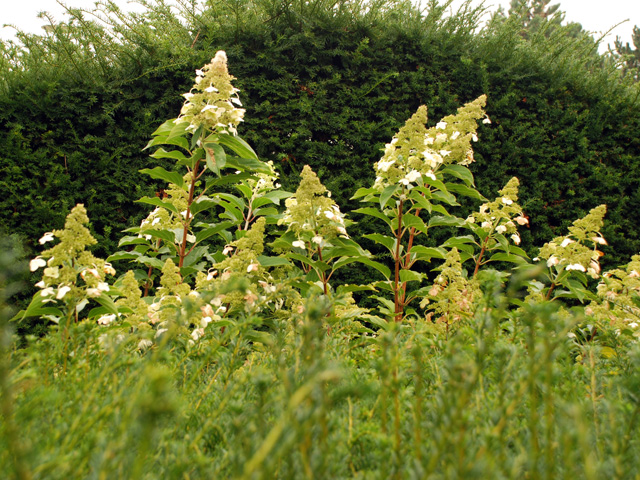 It was still inspiring however and I'm glad we went.  The Thames Barrier is strangely beautiful anyway so it would have been interesting enough just to see that!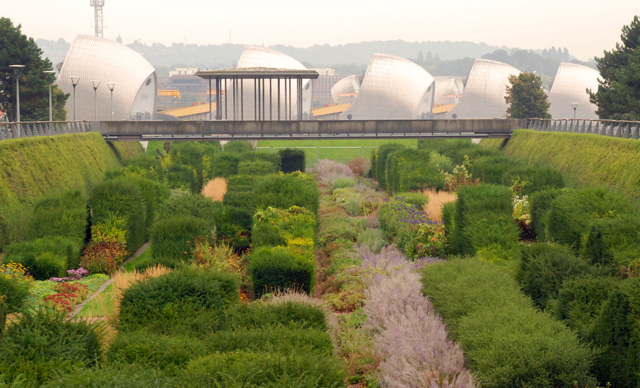 The pavilion at the end I felt got in the way of the view of the barrier so I'm not sure if this was a later addition.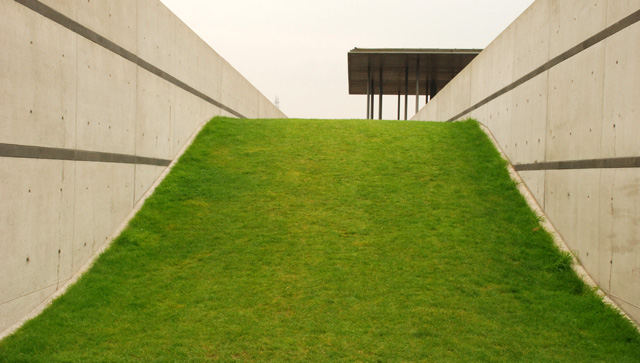 I liked the simplicity of the grassy slope at the barrier end of the park which led up to the river.  The sides are built with concrete with strips of what looked like black basalt.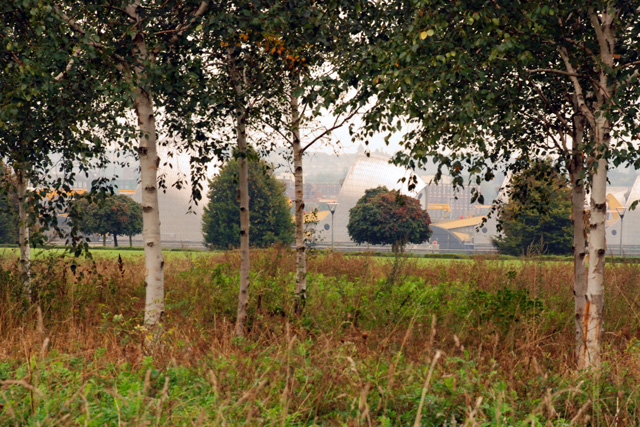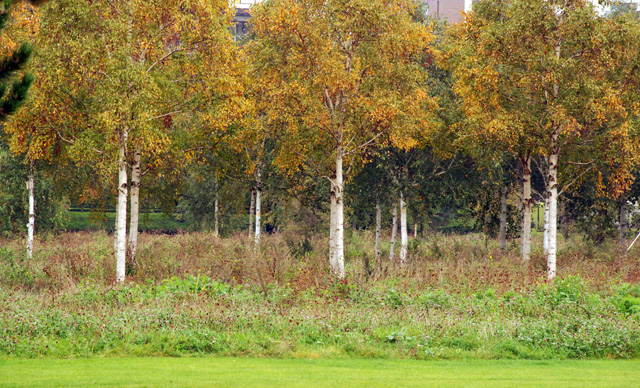 The areas around the sunken part of the park were also really well balanced.  I loved the contrast between the wild flower areas and the sculptural formality of the rows of trees along the river's edge.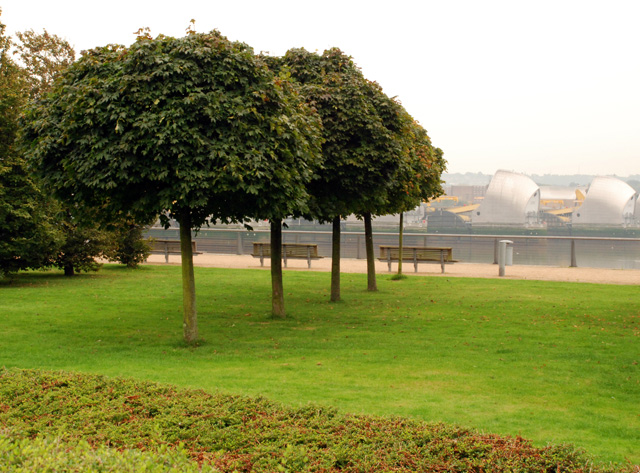 Having recently been to a seminar about designing with maintenance in mind, I did think this felt like a public space that no longer received enough funding to keep it in good shape.  I really do think it's such a shame, especially in a part of London that's crying out for more green space.
But it was inspiring and worth the visit – perhaps if I went back in July it would have a different feel altogether!?
(Images: Lisa Cox)