As you know, I have spent much of the last 2 weeks planting up the garden near woking.  Although this hot spell isn't the best thing to have straight after planting, we did manage to get the garden mulched whilst the soil was still cool and damp so it should be ok.  Of course, it's going to take some time for the planting to fill out and feel like a proper garden, but it's amazing what even the smallest specimens do to soften the hard landscaping.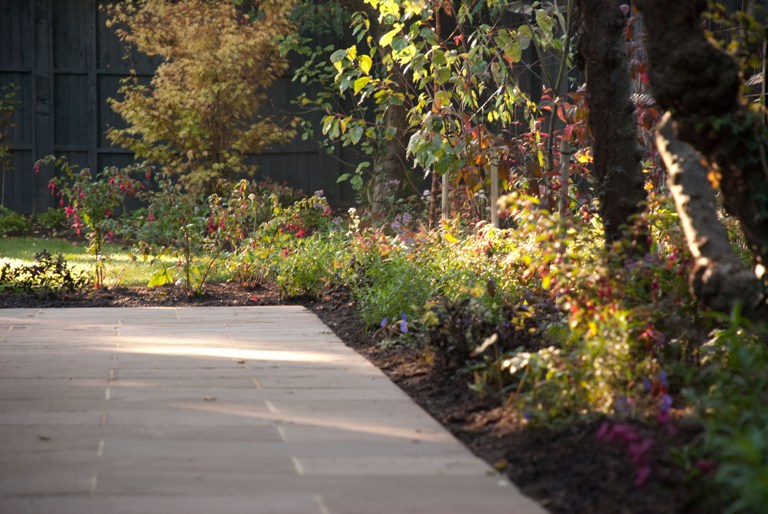 The side access is the area that looks best at the moment because of the 3 mature apple trees along the boundary – they just give much more 3-dimension to the space.  And the back garden has changed just a little bit too…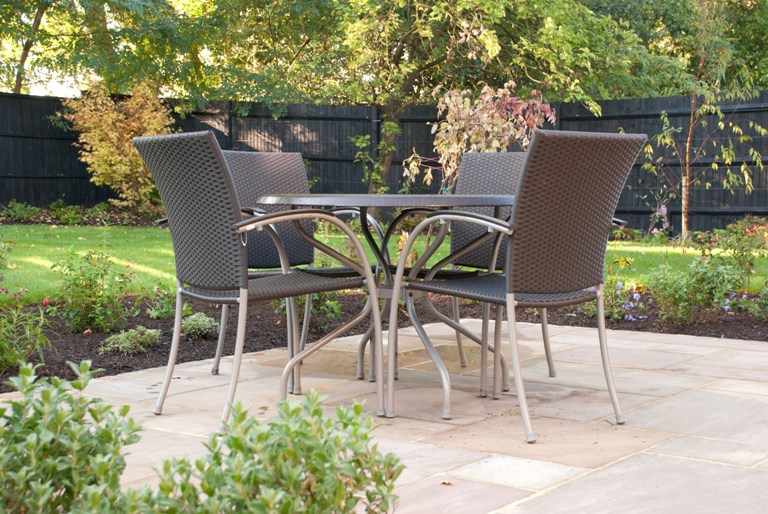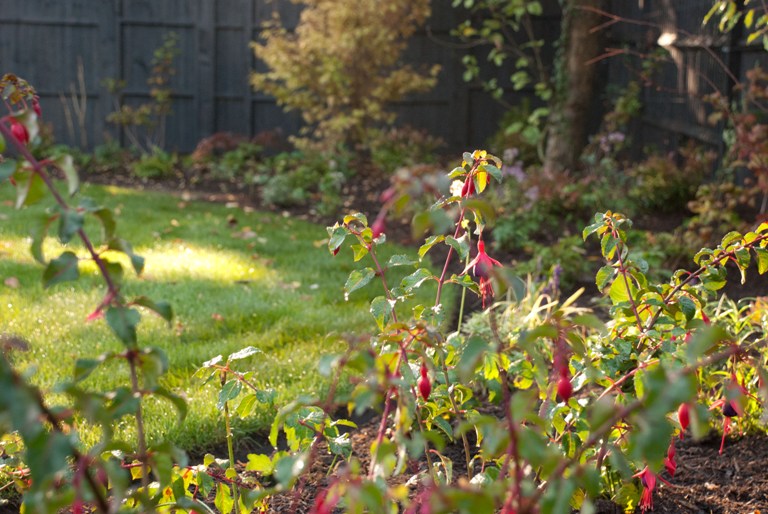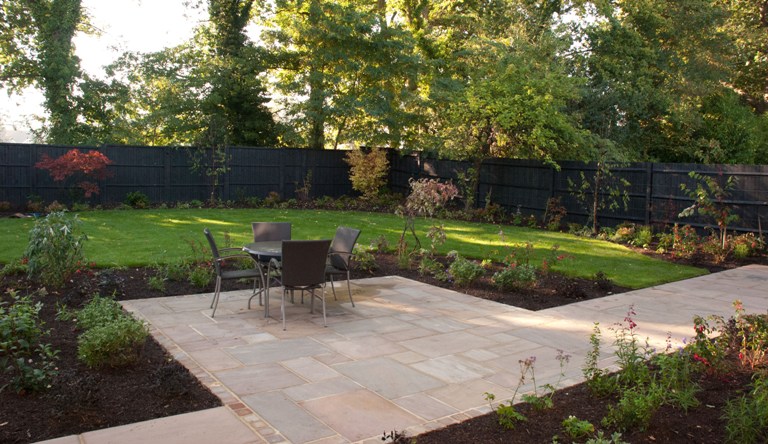 This is how it looked when I first met my clients back in early April, quite different I think you'll agree…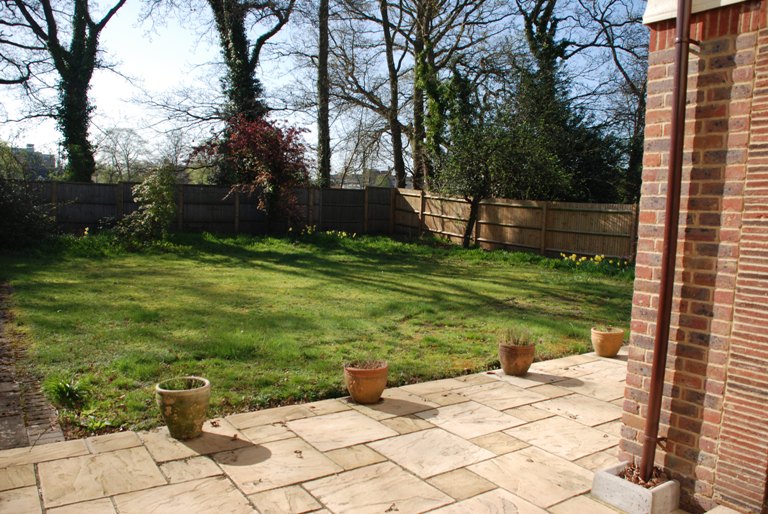 One of my favourite elements in the new garden is the archway that forms the entranceway between the front and back gardens…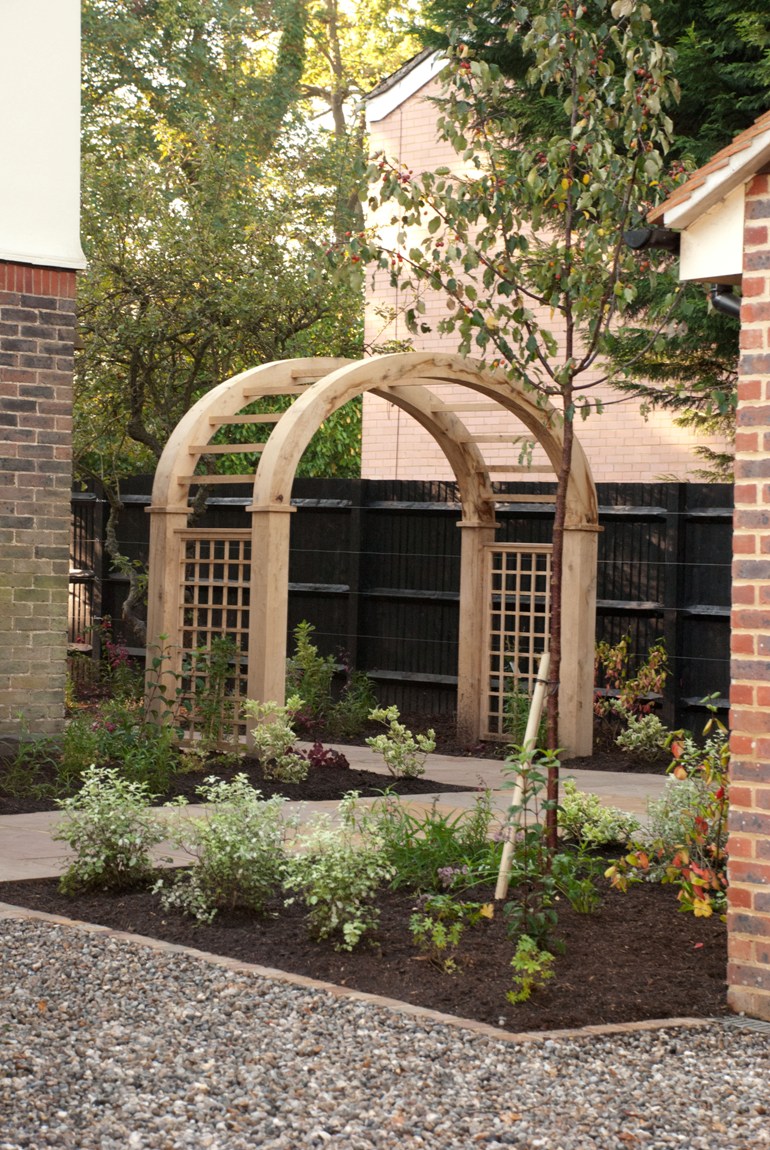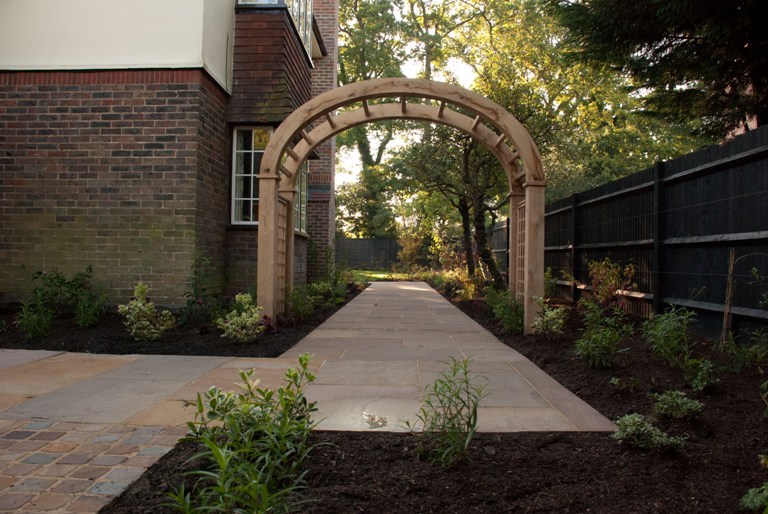 Obviously it needs to time to weather in but also eventually it will be covered with climbing roses and clematis.  It dominates the space at the moment because the plants are so small, but give it a couple of years and it will look and feel quite different.
The front garden also went through quite a transformation, but I haven't yet been able to take pictures because the skip on the driveway was rather a blot on the landscape!  Next time I visit the site I'll be sure to take some pictures to show you.