Tackling really small gardens
0
Written by Lisa on 25th Nov 2014 in
Design Tips
I've just been working on the designs for a client in Richmond who has the tiniest of gardens, just 25m2 to be precise.  Spaces this small can often be more challenging to design because it's every square inch counts.
This got me thinking that if gardens like these can be challenging for a professional, it must be even more difficult for a non-professional to tackle.  Here are some things to think about…
Straight lines vs curves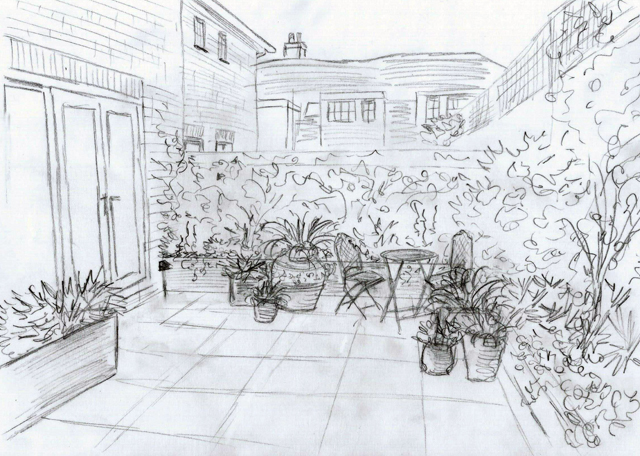 Curves can be tricky beasts to work with at the best of times, but in small spaces there just really isn't the room to make the most of the space by using circles.
Straight lines, squares and rectangles will enable you to create a more coherent and balanced space with enough room to accommodate some sort of seating arrangement.  If you don't like the idea of straight lines then use the plants to soften the edges.
Think about storage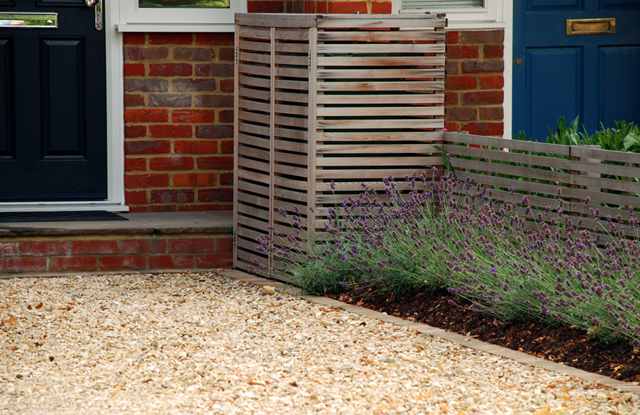 When space is at a premium it's a good idea to incorporate some sort of built-in storage space. Being smart about how you create this will cut down on the amount of precious floor space you take up.
For example, raised beds provide a perfect opportunity for some sort of hidden storage space under an integral seat, or why not build in some smart looking storage which adds texture and interest without looking like a shed.
Access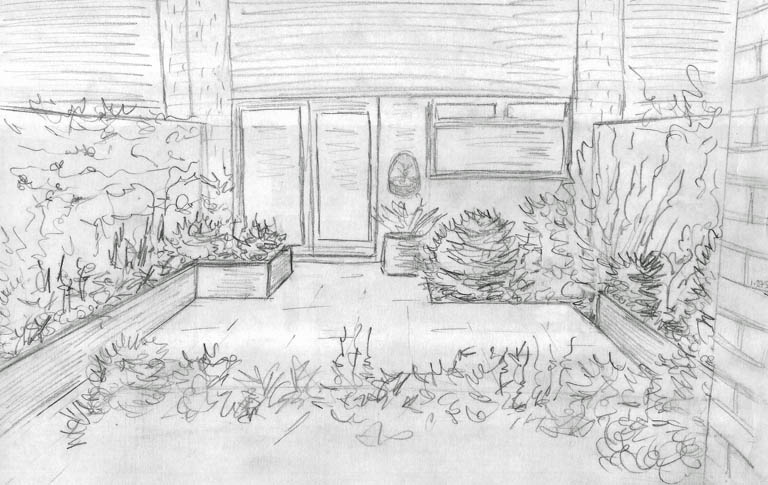 Often small town gardens have access issues and sometimes this means that the only route to the garden is through the house.
If you're about to embark on some sort of building project then you can time the garden to fit in at a convenient time, with the least amount of disruption.  But the key is to research long and hard when you choose a contractor.
Landscapers based in cities, especially London, are often used to the challenges that small gardens present and they'll be expert in protecting the inside of your house whilst the works take place.
The downside of access issues is that it can significantly impact the price as all materials and waste have to be carried through by hand – sometimes this can as much as double the cost of labour.  So beware of cheap quotes – remember you need to entrust the landscaper with the inside of your home too!
Drainage
Very small spaces don't really allow enough room for a lawn – to be quite frank, it's just not worth the precious storage space for the lawnmower.  So, you really need to consider drainage, especially if you have raised planting beds and a paved terrace.
The golden rule is to ensure that the water runs away from the house but you'll need to think about water catchment from the off, before the terrace is laid.  A good landscaper will be able to help you if you don't know where to start.
Seating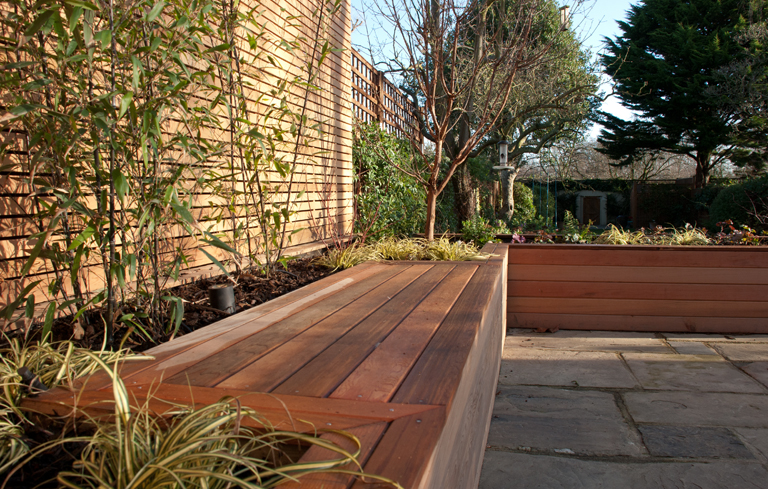 Building in some of the seating will really help to maximise space.  Ideally you want 1.5 metres clearance around your dining table if you want to eat out comfortably.
But if you allow this much space in really small gardens there probably won't be much room left for plants so by incorporating some bench seating, perhaps within a raised bed, you'll have a bit more space to breathe.
Planting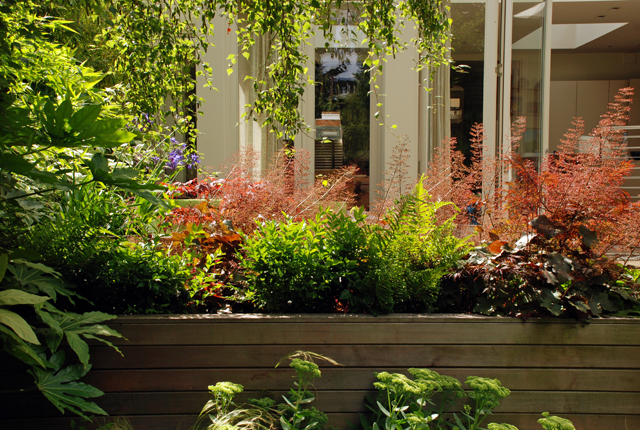 Although small town gardens by nature are often sheltered, they very rarely get a lot of sun and this will affect your choice of plants. The plus point of raised planting beds is that you can ensure the soil you bring in is top quality.
Think about foliage and using evergreen plants to give you interest all year round.  Shiny foliage will help to bounce light around but variegated plants can also give a similar effect.