I was up in London last week planting a garden in Hammersmith.  This small garden was part of a house renovation project of which the inside of the house isn't quite finished, but the garden is now a fully functional room and now that they've moved back in, I hope will give them a space where they can escape from the chaos inside.
This is how the garden looked before we started…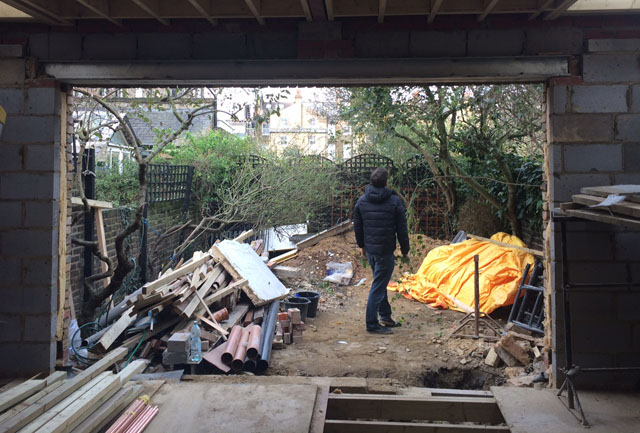 It was pretty much being used as a dumping ground for the builders but a blank canvass all the same.
Here's the concept design and axonometric sketch I put together…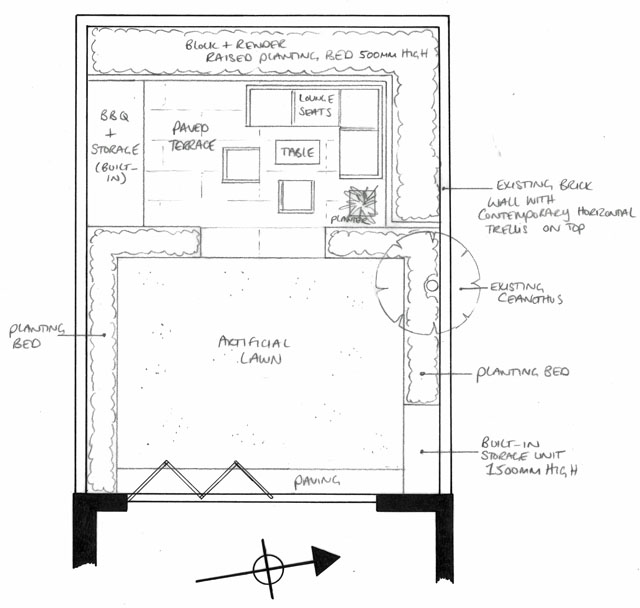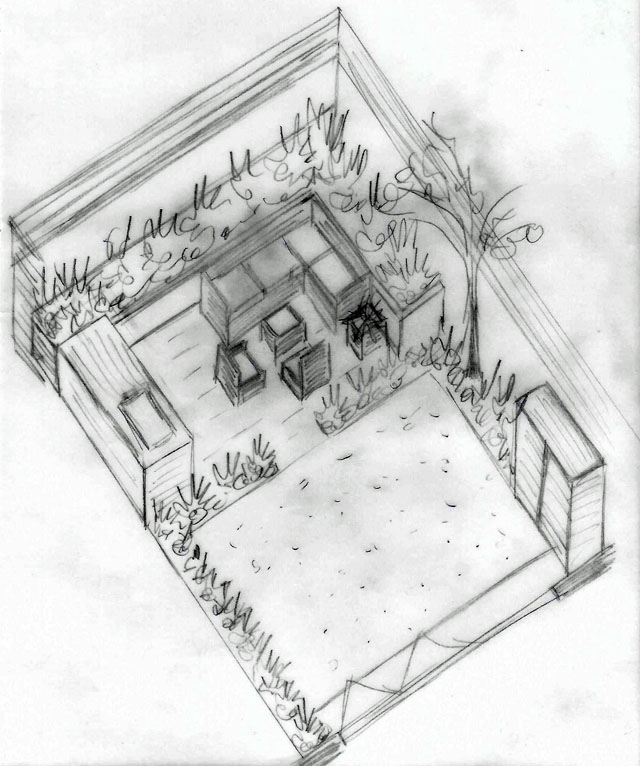 The aim was to create a family garden where they can entertain friends and family but that also provides a space where the children can play outside.  It's a small garden, but that doesn't mean it can't function as a multi-purpose space.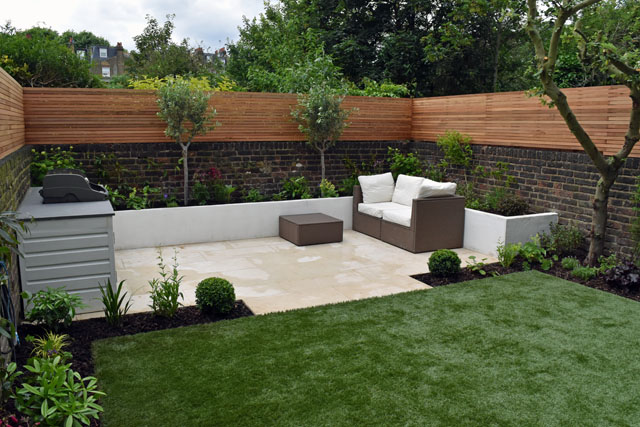 The built-in BBQ provides additional storage space and the contemporary rendered raised beds and sawn paving tie in with the finish inside the house.  The furniture shown here is from my clients' previous house and will eventually be swapped for lounge seating that will provide enough room to accommodate 4 people.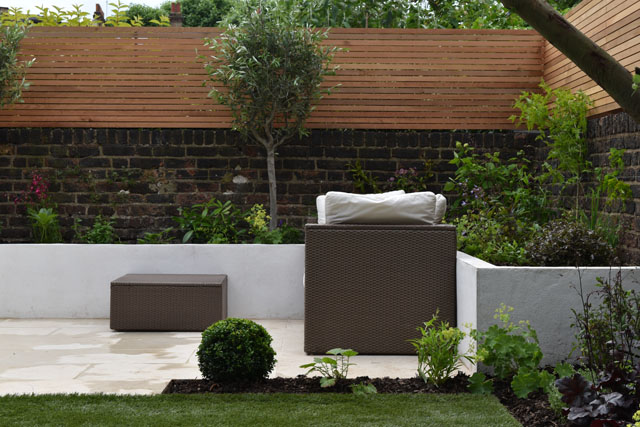 Fortunately they have a cellar in the house for storage, but we also fitted in a small storage near the house for a few garden tools and children's toys.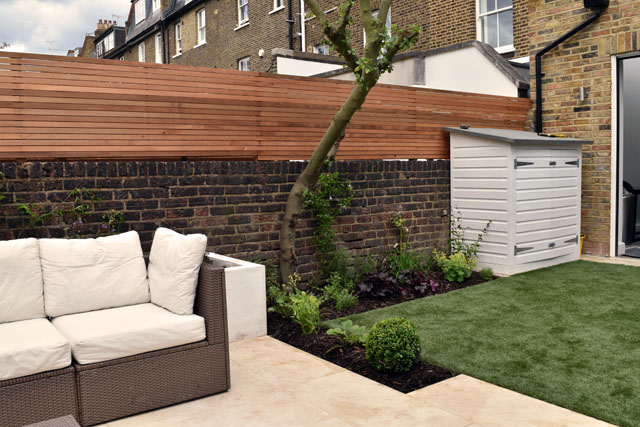 Obviously the garden needs some time to settle and the planting time to fill out, but it's already a nice place to sit and relax.  I'll be back there in the autumn to plant the bulbs so I'll keep you posted once it's had a bit of time to come to life.
(Images: Lisa Cox)