If you read my blog regularly then you'll know that the construction phase has commenced at one of my projects in Leatherhead.  Sods law it rained the minute the garden was stripped out and this means that the conditions on site are now a bit challenging.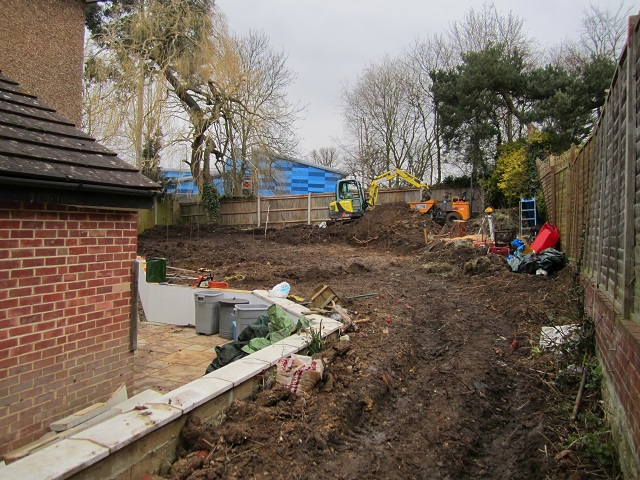 I always try to manage my clients expectations and this is never more crucial than during the construction phase of a project because it really does get a lot worse before it starts to get better.
The build for this project should last for another 3 weeks and although it doesn't look more than a pile of mud at the moment, we're actually on track for planting at the beginning of May.  This particular site is quite sloped so I have been working closely with my landscaper to ensure that the levels will work.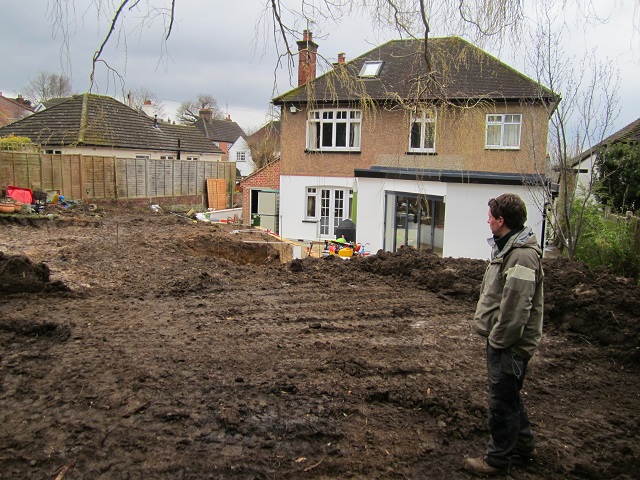 We've had to tweak them a bit because we don't want to compromise the existing trees that are integral to the design, but it's all starting to take shape now.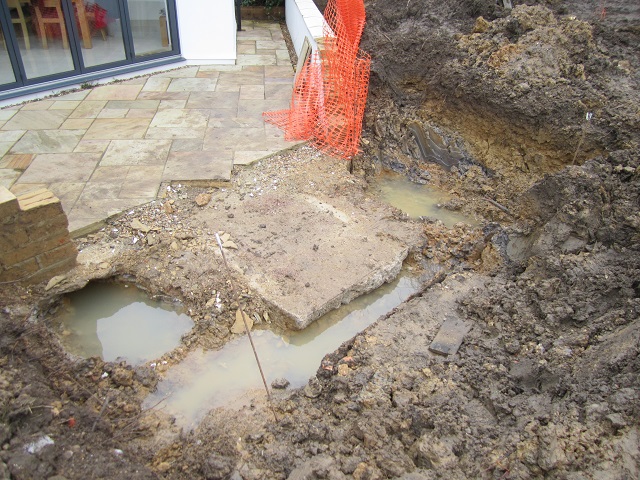 I guess I just wanted to share the glamour of the construction phase of a garden project – it might look like a bomb's hit it, but in a couple of weeks time when I share the "after" pictures, you'll wonder what all the fuss was about.  Now I'm keeping everything crossed that the rain stays away…we need a some bright windy days to dry everything out again….please!
8 Responses to "Constructing a garden…it gets worse before it gets better!"