From the Drawing Board: Planting the garden near Woking
0
Written by Lisa on 21st Sep 2011 in
From the drawing board
Yesterday was day 1 of the planting phase for the project near Woking.  The first load of plants arrived and the second load are due to be delivered today.  The first stage is to set all the plants out in line with the planting design and then we can start getting the plants in the ground.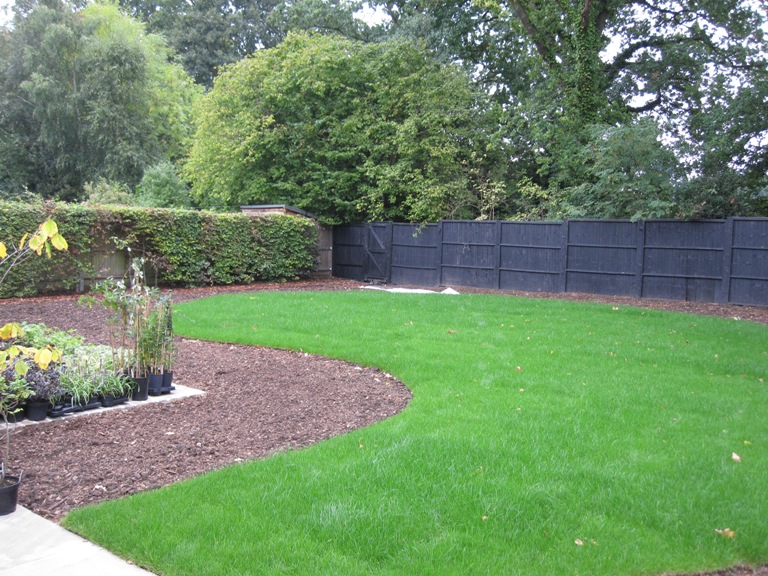 It's really important when following a planting plan that all the plants are set out before you start planting so that you can be sure that you have the spacing right.  If you don't have all the plants on site or are phasing the planting over a longer period, use empty plant pots to represent the other plants in the scheme – that way you won't need to move anything around when you get round to planting the rest. Setting all the plants out first also enables you to see the whole planting scheme and you can make small adjustments if necessary.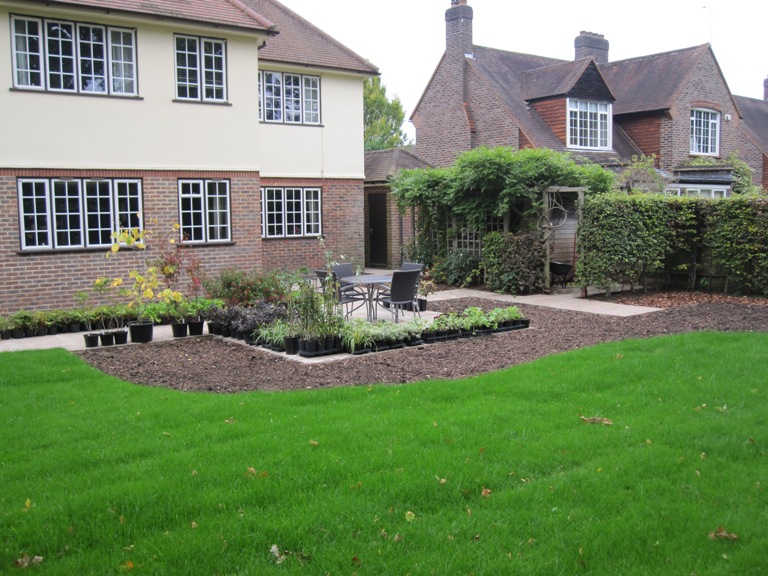 I will of course share some pictures with you once all the plants are in the ground, but for now I thought you might like to see how it looks now that the hard landscaping has been finished.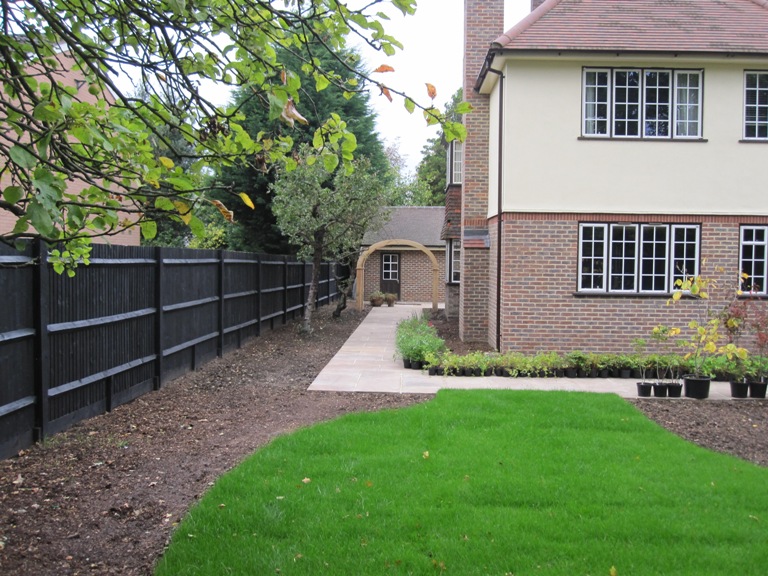 There are a few little things to finish – a decorative timber panel to hide an ugly wall, the trellis panels for the archway and the climbing wires, but essentially it's almost finished!