Project under construction: new terrace for a London town house
0
Written by Lisa on 8th Nov 2011 in
From the drawing board
You may remember me blogging about this project a while ago when I shared the final design and the planting design with you.  The construction phase of the project started last week and I made my first site visit yesterday to check on progress.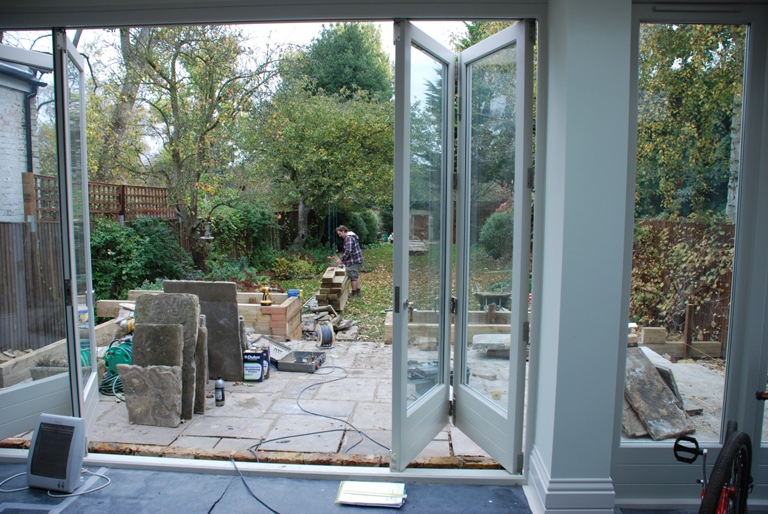 As you may remember, I was asked to redesign the existing terrace so that it fitted in with my clients' new house extension and linked to the rest of the garden which as you can see is quite informal.  Within the scope of this project, I was asked to retain the existing York stone paving and, as you can see from the pictures, this has been achieved.
The overall terrace will feel much bigger when the planters have been finished and you can see that the construction of these is well under way.  The ugly white wall will look quite different too after a lick of paint and new contemporary trellis panels in front.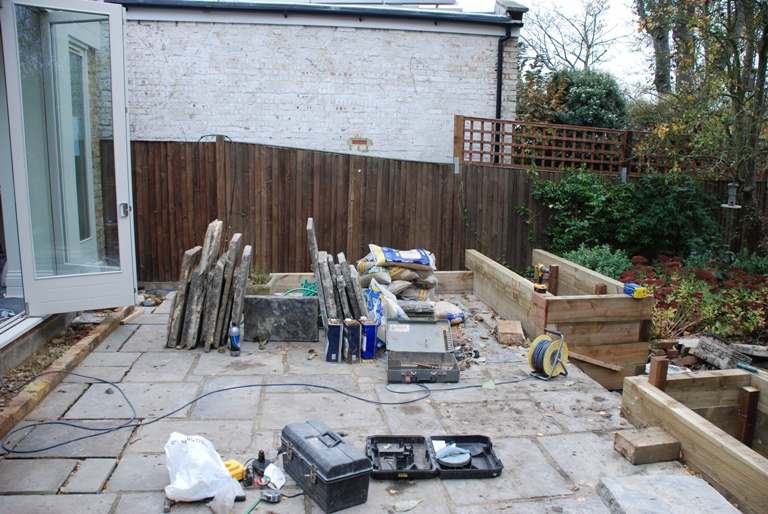 The softwood sleeper framework has been constructed to give the beds at the front more strength and stability as the height from the lawn level to the top of the planters will be a metre high.  They will be clad with Western Red Cedar to give a much more contemporary look and feel to the space. 
This project is relatively straight forward as we are basically modifying what is already there, but as you can see it still goes through a stage of looking worse before it gets better.  I always try to manage my client's expectations with any project construction as often it seems forever before the money they are investing starts to take shape in the form of a garden they can imagine sitting out in.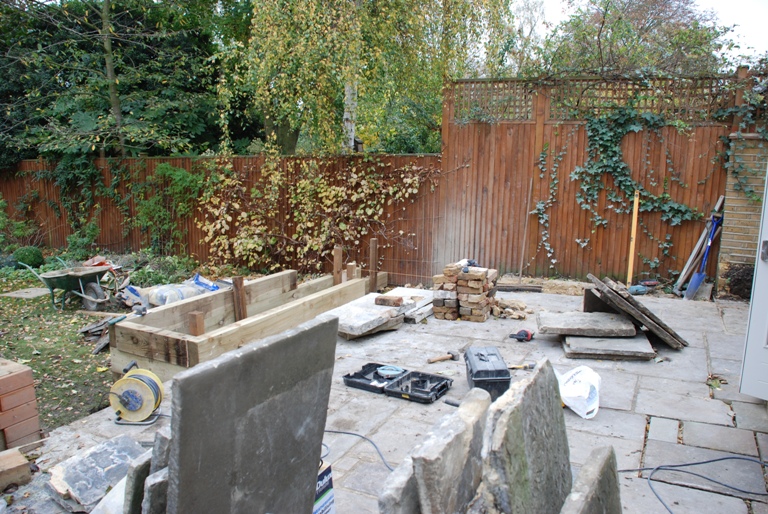 The hard landscaping works should be finished in a couple of weeks so I am keeping everything crossed that this warm weather continues so that we are able to get the plants in as well.