RHS Chelsea 2016: My pick of the Artisan Gardens – Part Two
0
Written by Lisa on 26th May 2016 in
Inspiration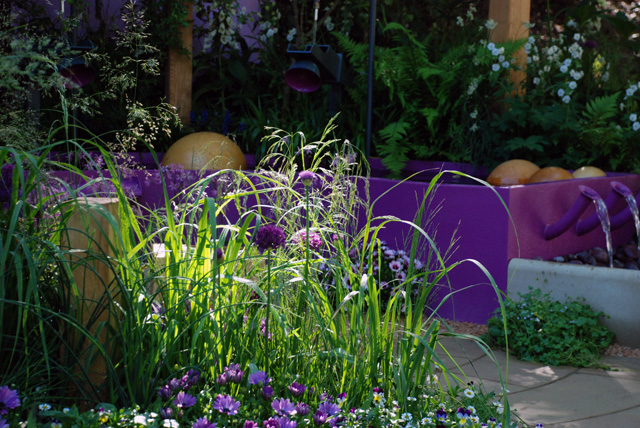 This afternoon I have two more gardens to share with you.  The first is the Papworth Trust 'Together We Can' garden, designed by Peter Eustance.
A very clever musical garden which was inspired by the Papworth Trust whilst working with the world famous and profoundly deaf solo percussionist Dame Evelyn Glennie, on its 'I Can' campaign.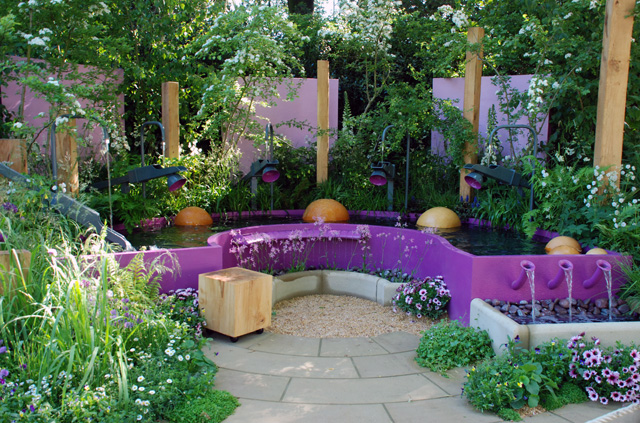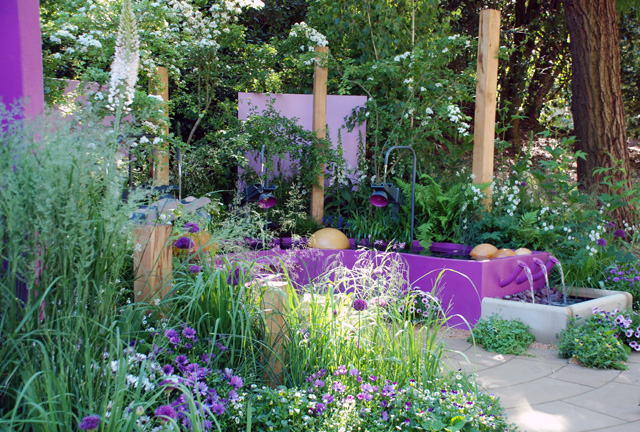 And finally the Meningitis Now Futures Garden, designed by John Everiss to reflect the spirit and energy of families whose lives have been irrevocably changed by meningitis.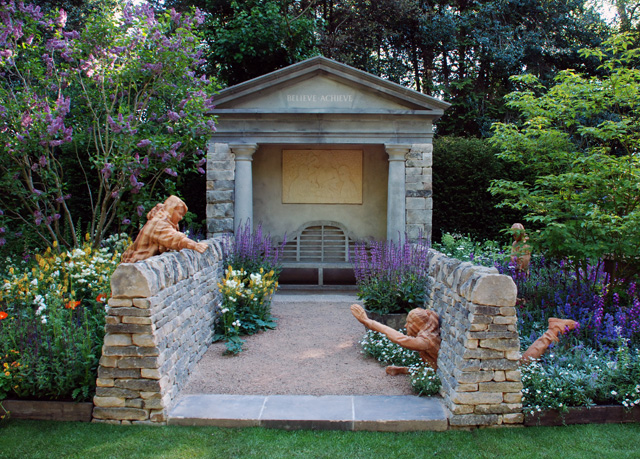 I had quite a chat with John and he was telling me the story behind the wooden sculptures in the garden which were 3D printed and took days to produce.  Each sculpture is a real person who has been affected by meningitis and is training for the Paralympics – amazing!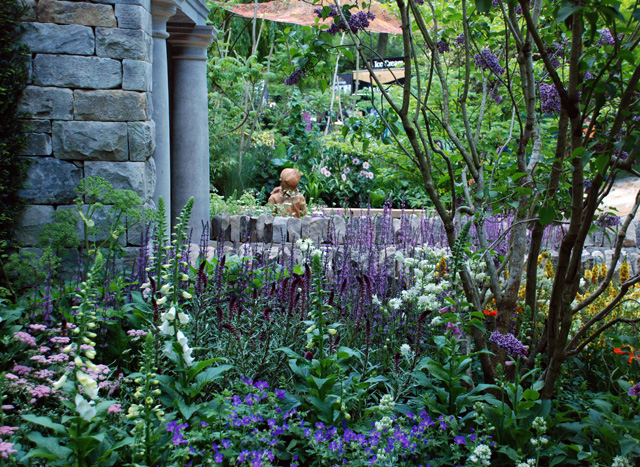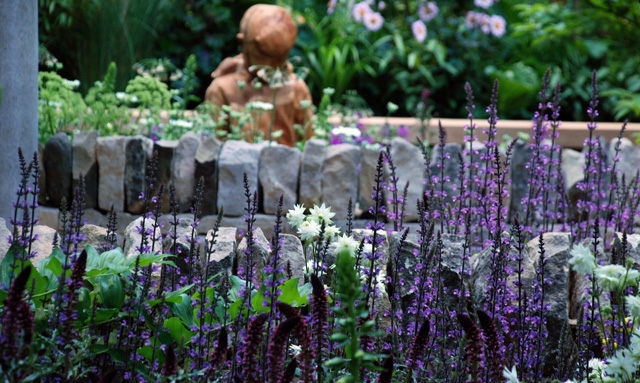 (Images: Lisa Cox)