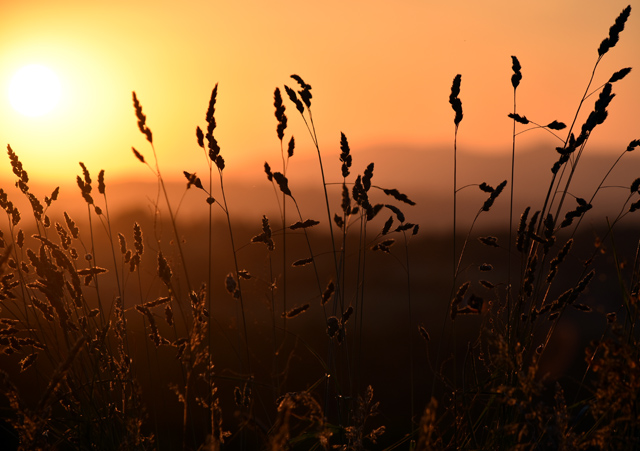 I was supposed to be planting last week at one of my local projects but the ground is so hard and dry, and the weather so hot, that we have postponed it until we've had some rain.  Amazingly we haven't had a drop here for over 3 weeks.  Even the promised thunder storm seemed to miss us last weekend.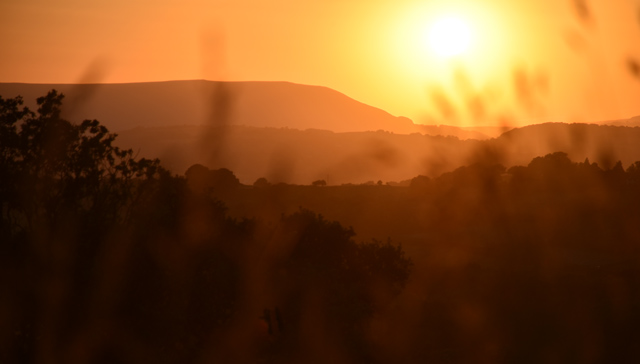 Our garden is parched and the grassy road down to our stables is completely brown.  A sight you often see in the South East, but not something I suspect is so often seen in Wales.
But I'm really not complaining because it's be wonderful to sit out until late in the evenings and watch the sun set over the Brecon Beacons.  At this time of year it sets pretty much in the middle between the Bloringe and the Sugar Loaf so it's a pretty special place to be when you get a clear night.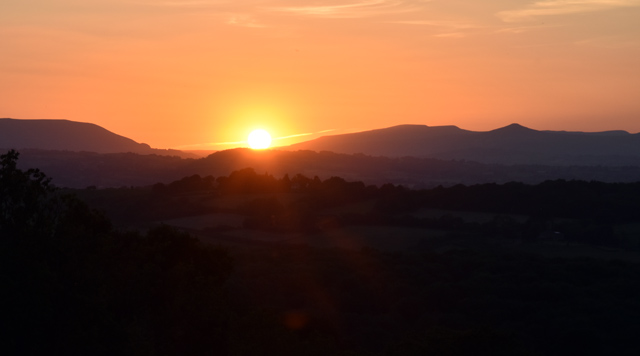 What we've noticed this year is how the sky actually gets more vibrant long after the sun has disappeared behind the mountains.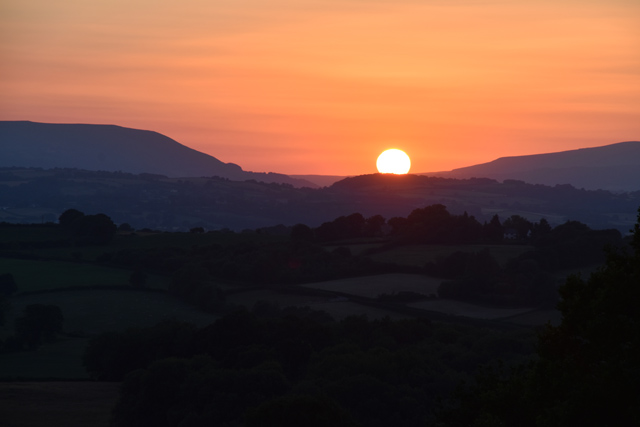 Capturing it on camera is a tricky feat which I'm not very practised at.  I think because you don't have much time and, if the camera settings aren't quite right, you very easily miss the moment.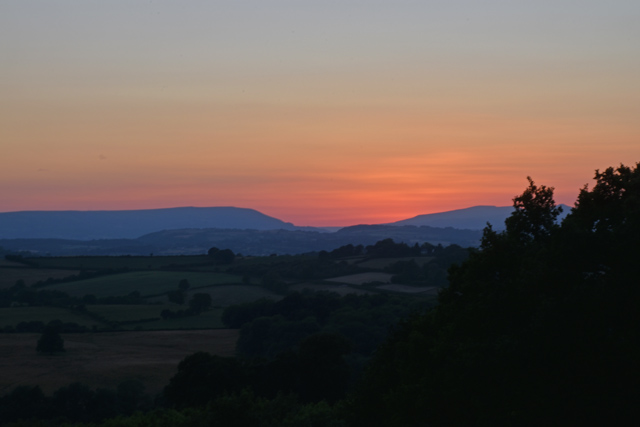 Last week I set up the tripod and gave it another go, so I thought I'd share a few of the shots I took.  I hope will at least give you a sense of how it feels to be in our garden on a summer's evening.
(Images: Lisa Cox)