Loseley Park Garden in July
2
Written by Lisa on 21st Jul 2011 in
Inspiration
My visit to Loseley Park Garden was a little later than anticipated this month, but it certainly made for a more dramatic change than I had been expecting.  It has been 6 weeks since my last visit to the garden, which doesn't sound long, but in the world of perennial planting it can make a huge difference to the overall look and feel of a space.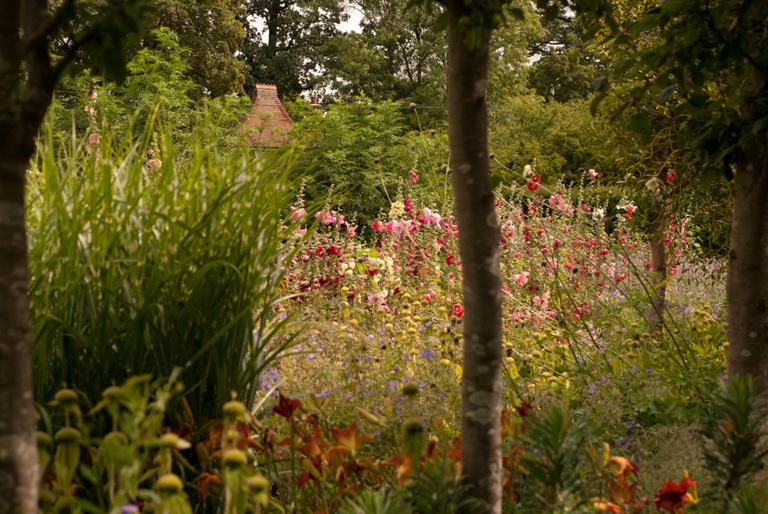 The herb garden was a mass of hollyhocks which still looked fabulous even though the flowers were starting to fade.  The Fennel was looking gorgeous too, swathes of it leading your eye through the space…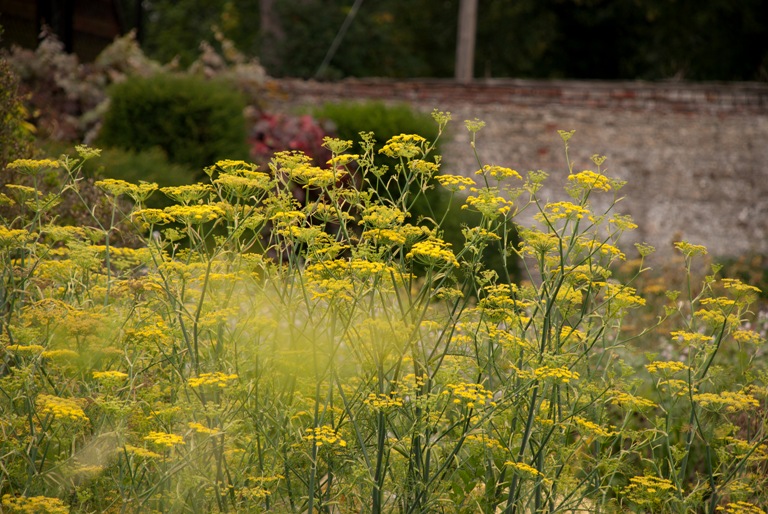 It has been another challening month for Head Gardener, Burney, and his team because of the torrential downpours we have been having over the past few weeks.  The tall perennials have really taken a bashing and it was amongst these that I found Burney working tirelessly to stand everything back up again.
The stars of the show in the White Garden were the Hydrangea arborescens 'Annabelle', their enormous gleaming mop heads demanding attention from the moment I stepped into the space.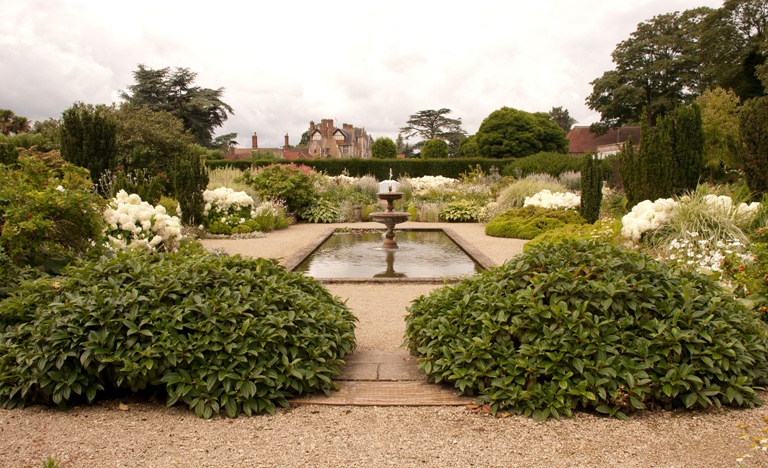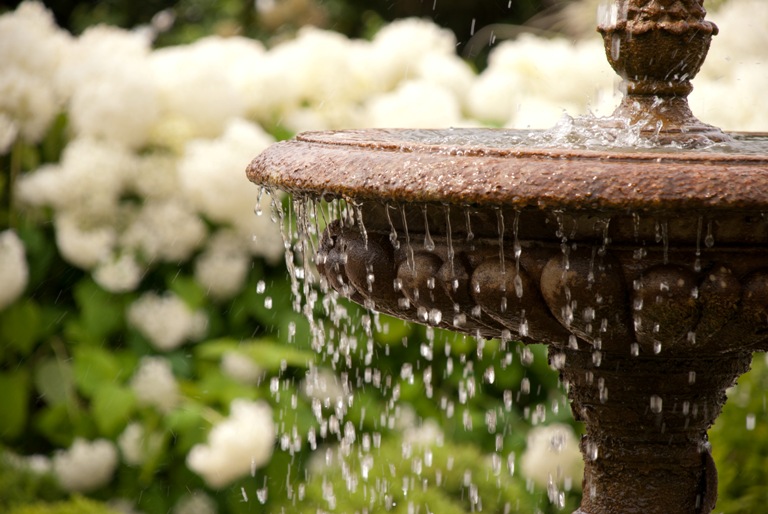 The white agapanthus were looking gorgeous too…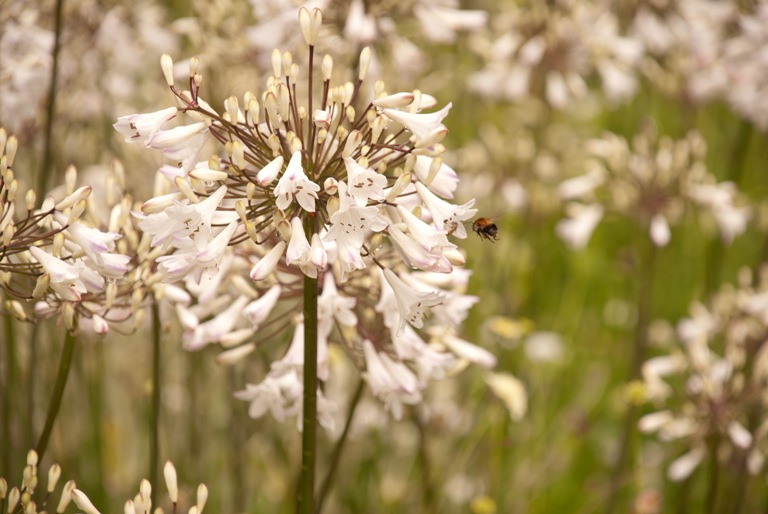 …but, as always, the Flower Garden was the highlight for me. I love this part of the garden…so luscious, warm and vibrant…
The stars of the show here were the Helenium 'Morheim Beauty', Dahlia 'Bishop of Llandaff' and Crocosmia 'Lucifer' which created just the right amount of drama within the space.  I have talked before about using red in the garden as there is a fine line between it looking fabulous and becoming overpowering.  Burney has got the balance just right here, creating a wonderful sense of rhythm within the garden.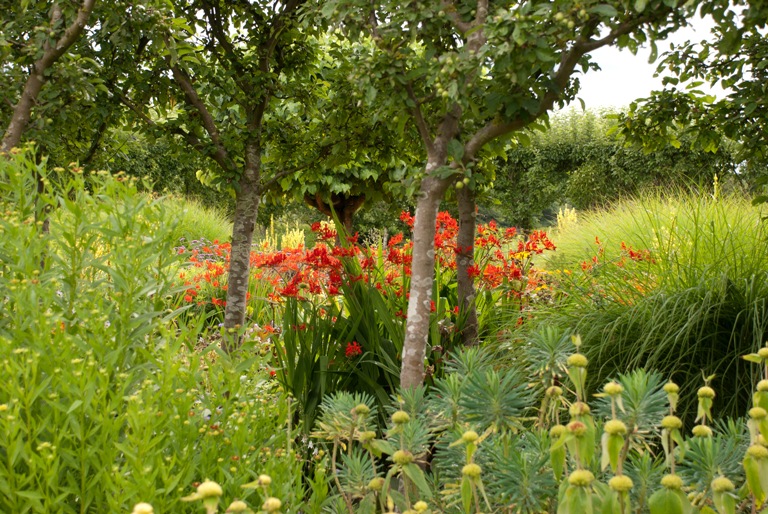 Look how gorgeous the crocosmia are spilling over on to the path…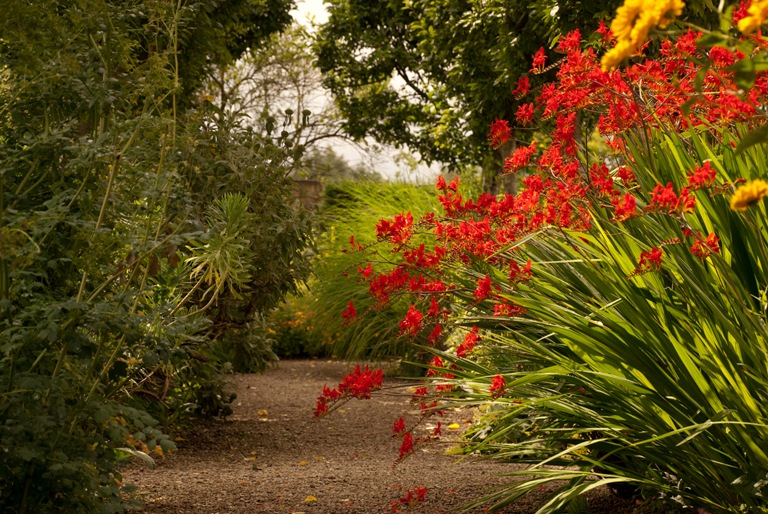 ….and how dramatic they look against the various tones of green, they provide the same effect as the giant red poppies did earlier in the year…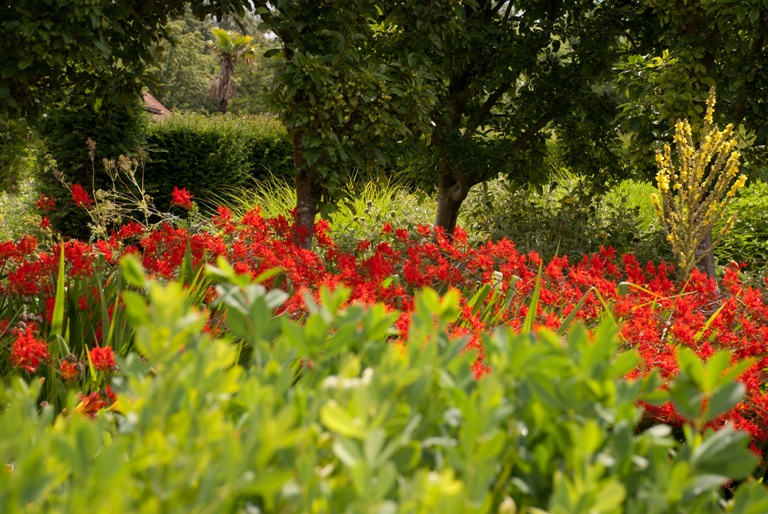 If you're planning to visit Loseley Park over the next couple of weeks, why not wait until the Annual Live Crafts Show is on there from 5th-7th August.
(Photos: Lisa Cox)
2 Responses to "Loseley Park Garden in July"