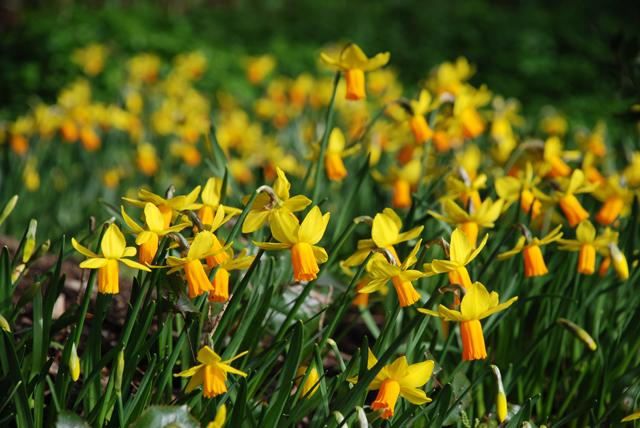 I've just returned from Surrey after 5 long days planting my project in Weybridge.  No photos yet I'm afraid as it wasn't looking very photogenic without the lawn and with the protective boards down on the terrace.  But I'll be popping back at the end of October armed with my camera so I'll share the pictures with you as soon as I can.
Part of the planting involved 300 bulbs.  It's one of my least favourite tasks of the year, I think because you can't see the fruits of your labour until 6 months after the event.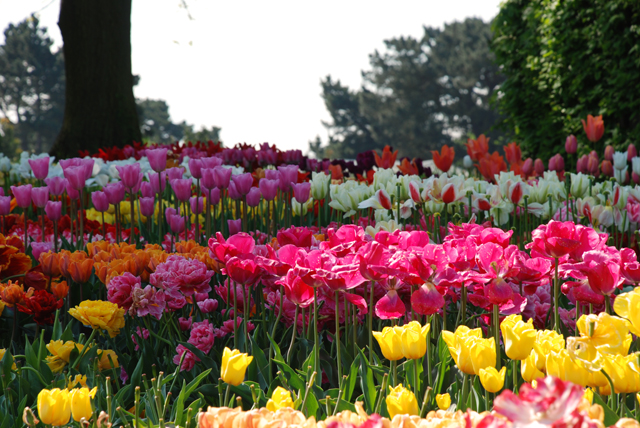 But bulbs are an important contributor, especially in gardens that have lots of herbaceous perennials as they fill the gaps with vibrant colour at a time when we need to know that the garden is coming to life again.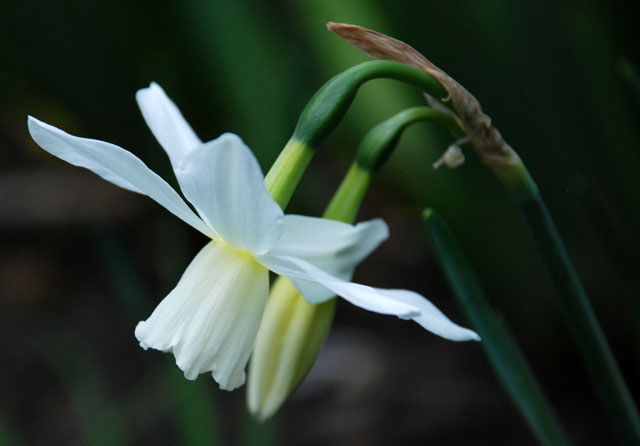 When you're choosing your bulbs, think about the succession and try to choose varieties which will ensure a show of flowers for as long as possible.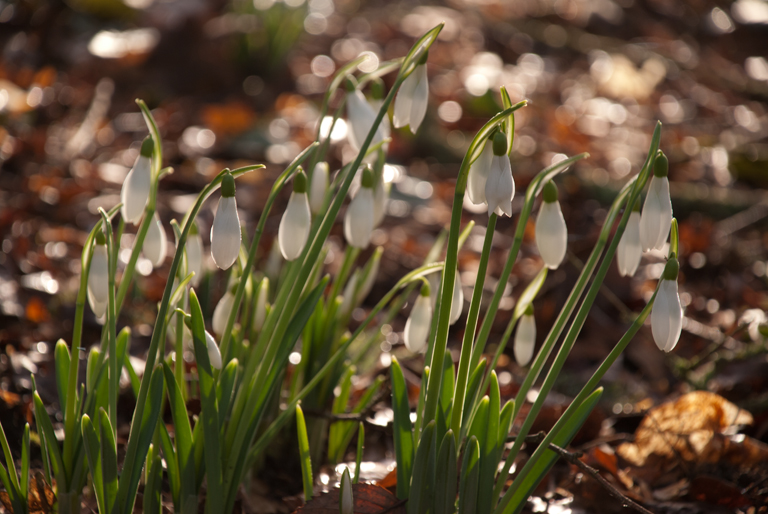 Snowdrops, crocus and early narcissus, such as 'February Gold' or 'Rijenveld's Early Sensation', will give you interest from mid-winter and, depending on the variety you choose, tulips can be planted to give a show of flowers from March to May.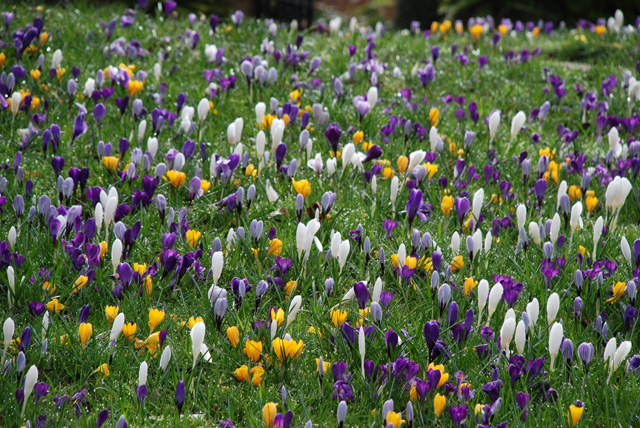 Once you've chosen the bulbs you want to plant, think about where they'll look best in the spring.  If, for example, you have an orange summer-flowering perennial you may choose to plant orange tulips which will fill the gap in spring.  Choosing two or three different varieties will allow a succession of flowers throughout the whole spring period.
Bulbs always look better when they're planted in groups so be generous if you can and when you come to plant them, drop a handful from a height and plant them where they land.  This will give a much more natural look when they flower next year.
I guess with bulbs you don't have to plant them all at once.  Each year you can add some more, slowly building up each year until you have a spectacular show of vibrant spring colours.